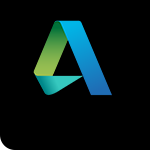 Three SSOE BIM Experts to Present Five Sessions at Autodesk University 2017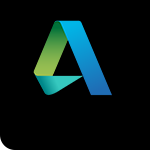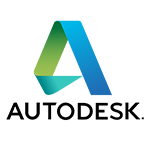 LAS VEGAS, Nevada, November 2, 2017 – SSOE Group (www.ssoe.com), a global project delivery firm for architecture, engineering, and construction management, announced today that Department Manager, VDC Global Initiatives, Lauren Collier, Associate AIA; Charles Berteaux IV, BIM / VDC Section Manager Advanced Technology Strategic Business Unit; and Mark LaBell Jr., Senior VDC Technical Leader have been selected to speak at Autodesk University 2017. The event will be held November 14 – 16, 2017 at the Venetian Hotel in Las Vegas, Nevada.
Lauren Collier's presentation titled, "Safety First – with BIM 360 Field" will "safely" introduce how to integrate BIM 360 Field software into a construction safety program. The presentation will explore the creation of custom checklists and how to create templates for consistency across projects. In addition, it will guide participants through the application and provide tips and tricks for successful data collection. The second part of the presentation will take an interactive look at the BIM 360 API and share live project dashboards as an alternative to stagnant weekly or monthly summaries—emphasizing how the software can be used to make safer decisions on projects. She is scheduled to present on Wednesday, November 15th at 9:15 a.m. For more information on this session or to register for the conference, click here.
Collier has 12 years of industry experience ranging from healthcare and industrial architectural design to BIM implementation, innovation projects, and executing corporate initiatives. She holds a Master of Architecture from Savannah College of Art and Design and a Bachelor of Art and Architecture from Miami University. Her creative passion lies in Lean, constant improvements, and innovative model / data use solutions for design and construction operations. Lauren leads a group of VDC technical leaders and model managers whose focus is implementing new innovative technologies and best practices in design and construction.
Charles Berteaux will present, "New BIM Managers Startup Guide," to educate BIM managers or individuals looking to hire, or become a BIM Manager themselves, but have no idea where to start. BIM management requires an extremely diverse set of management skills. This role is often called upon to provide tips, tricks, technologies, tools, and strategies to better manage the company's BIM environment. A BIM Manager must have the ability to tackle problem identification, problem solving, and user motivation. This class will give participants insights and resources to be an effective BIM Manager and/or help them hire the right BIM Manager. Berteaux is scheduled to present on Tuesday, November 14th at 9:15 a.m. For more information on this session or to register for the conference, click here.
Berteaux is a BIM Manager with over 20 years of experience serving as an Architectural Design Lead / BIM Content Builder / BIM Coordinator / BIM Teacher, experienced in both 2D and 3D production. He has in-depth experience guiding clients from kick-off, through planning, designing, to SDC / CA with the use of VDC. In addition, he specializes in producing high-end renderings. Berteaux graduated from Hi-Tech University of Design with an associate's degree in architecture and has been recognized as an Autodesk Expert Elite (AEE) and Revit Architecture Certified Professional (ACP).
Mark LaBell Jr. will present three sessions at Autodesk University:
"Realities of Reality Capture: Plan, Do, Check, Act" will cover how SSOE has changed its delivery process on retrofit projects to reduce waste in the engineering and construction process as a standard of care for its clients. The key point of this entire process is reliance on reality capture and having all team members work with the data in ReCap software, Navisworks software, and the modeling platform (Revit software, AutoCAD Plant 3D software, AutoCAD Civil 3D software, or AutoCAD software). LaBell will cover how to plan projects for reality capture and bust myths on what can or cannot be done. In addition, he will share tips on how to ensure client and/or contractor review meetings are a slam dunk. LaBell is scheduled to present on Tuesday, November 14th at 2:15 p.m. For more information on this session or to register for the conference, click here.
"ReCap to the Max! How to Edit, Document, and Coordinate" is a hands-on lab that will cover how to edit point cloud projects in ReCap software for all disciplines and project types. This session will review advanced documentation and annotation features to make finding equipment and rooms in the point cloud easier for all ReCap users. LaBell will take participants through a quick tour on extracting a piece of equipment for use in planning and general arrangements or as a template for creating a 3D asset. In addition, he will review the demolition workflow, how to reduce storage on a network, and using the undocumented feature of importing unified data sets in ReCap. LaBell is scheduled to present on Wednesday, November 15th at 8:00 a.m. For more information on this session or to register for the conference, click here.
"Innovation and Hackathons: Starting a Program that Ensures Relevance in Your Industry" will discuss how SSOE translated a model frequently used in Silicon Valley, the Hackathon, to gather ideas from Gen-Xers and Millennials and drive them through to implementation for the benefit of the firm. LaBell will review how SSOE launched an innovation platform for every employee to participate in ideation, project definition, business development, and execution stages throughout the entire year, and how this program is now launching into regular hackathon sessions at each office within the organization. Innovation tools and practices will also be discussed, including Adobe's Kickbox Canvas, and Autodesk's LUMIAMI and Wild / World analyzer. LaBell is scheduled to present on Thursday, November 16th at 3:45 p.m. For more information on this session or to register for the conference, click here.
LaBell has a passion and unparalleled dedication for the practice of VDC methods in the AEC industry. He has served as a user and customization expert in BIM / CAD software for over 15 years, and he provides support and training for users to educate them on how to maintain a sound and practical user environment. Always looking for the next best thing—whether process improvement, software, or hardware when it comes to practical design and user experience. He has learned that there is never a "one size fits all" approach, no matter what the client requirements dictate. Over the past 18 months, he has presented at numerous conferences, including Autodesk University 2016, BIMForum, SPAR International, PSMJ AEC Thrive Summit, BIM Integration Congress, and Midwest University.
With more than 10,000 attendees annually, Autodesk University is the largest single gathering of Autodesk customers and resellers in the world. Professionals from the architecture, design, manufacturing, and media industries come together for 3 days of learning, inspiration, and in-depth skills development through classes, workshops, presentations, and interactive galleries.
https://www.ssoe.com/wp-content/uploads/2017/11/150x150_SSOE_three-SSOE-BIM-experts-to-present-five-sessions-at-autodesk-university-2017.png
150
150
hitch
http://www.ssoe.com/wp-content/uploads/SSOE-1805-Reg-2.svg
hitch
2017-11-02 15:31:36
2018-07-03 20:00:02
Three SSOE BIM Experts to Present Five Sessions at Autodesk University 2017