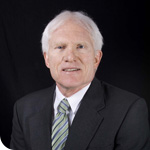 Tom Fitzpatrick of SSOE to Present at the 18th Annual Ohio Energy Management Conference in Columbus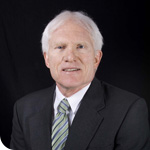 COLUMBUS, Ohio, January 6, 2014 – SSOE Group (www.ssoe.com), a global engineering, procurement, and construction management (EPCM) firm, announced today that Tom Fitzpatrick, PE, Power Department Manager at SSOE, has been selected to present at the 18th Annual Ohio Energy Management Conference taking place February 18-19, 2013 at the Columbus Renaissance Hotel in Ohio.
There is an enormous amount of interest surrounding Combined Heat & Power (CHP) and on-site power generation for industrial, healthcare, university, and other clients. Fitzpatrick's presentation titled, "Case Study: Combined Heat & Power (CHP) Installation Using Microturbine Technology" will feature a case study of the installation of five 200KW microturbine generators and a heat recovery steam generator at a large medical institution. The presentation will review performance, permitting, design, utility interconnections, and economics.
The 18th Annual Ohio Energy Management Conference has a primary focus on energy savings opportunities, energy efficiency, emerging technologies to help reduce energy consumption, and how best to take advantage of savings through renewable energy sources. Sessions will offer a forum to discuss best practices in energy management and offer valuable insights on effective, efficient, and innovative uses of energy.
Tom has over 30 years of experience in the power industry and as SSOE's Power Department Manager, he is responsible for the management of various utility related projects for industrial, municipal, and institutional facilities. Tom received his Bachelor of Science in Environmental Engineering from Syracuse University. In addition, he also holds a Master of Science in Mechanical Engineering from Princeton University and a Masters of Business Administration in Finance from the University of Toledo. Recently, Tom authoredan article featured in Power Engineering magazine, titled "Renewables for Baseload Generation – Probably Not". He is a registered Professional Engineer (PE) in seven states and works in SSOE's Toledo, Ohio office.
Tom Fitzpatrick is scheduled to present on Tuesday, February 18th at 3:15 PM. For more information on this event, visit: http://www.mecseminars.com/energy-management/18th-annual-ohio-energy-management-conference
https://www.ssoe.com/wp-content/uploads/2014/01/150x150_SSOE_tom-fitzpatrick-to-present-at-the-18th-annual-ohio-energy-management-conference-in-columbus.png
150
150
hitch
http://www.ssoe.com/wp-content/uploads/SSOE-1805-Reg-2.svg
hitch
2014-01-06 09:25:39
2018-07-11 16:25:58
Tom Fitzpatrick of SSOE to Present at the 18th Annual Ohio Energy Management Conference in Columbus