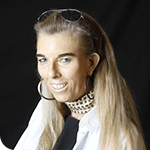 Area Development Article: "Due Diligence: Thoroughly Investigating the Technical Aspects of a Site"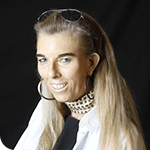 Alexandra Segers, Dip.-Ing, Program Manager and International Senior Account Executive at SSOE Group and General Manager of the firm's Southeast U.S. operations, shares her advice for establishing the suitability of a site in this Area Development article. Evaluating a site with a comprehensive due diligence process that includes adequate research and planning is key to avoiding issues in the design and construction phases. With a lot at stake when selecting a site for a new facility, enlisting the help of an expert to ensure the appropriate studies of the site location and its environment are conducted is the safest bet.
With nearly 20 years of experience managing international projects for Fortune 500 clients, Alexandra has developed special insight into the unique needs of multinational clients. She has led teams through nearly every phase of a project, including planning, programming, design, and construction, and specializes in assisting clients with site selection outside their country of origin. She is one of the most widely sought after resources in the Southeast U.S. for her site selection and economic development expertise related to the manufacturing industry. Her capacity to speak German, Japanese, French, and English fluently, along with partial Chinese and Korean, sets her apart and allows her to better communicate with clients.
To read the full article, click here.
https://www.ssoe.com/wp-content/uploads/2018/05/150x150_SSOE_area-development-article_due-diligence-throughly-investigating-the-technical-aspects-of-a-site.png
150
150
Katie Junga
http://www.ssoe.com/wp-content/uploads/SSOE-1805-Reg-2.svg
Katie Junga
2018-05-23 14:40:14
2018-07-16 19:10:17
Area Development Article: "Due Diligence: Thoroughly Investigating the Technical Aspects of a Site"