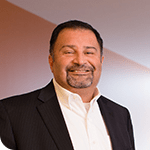 Modern Healthcare Article: "From Powering Cities to Empowering Healthcare Providers"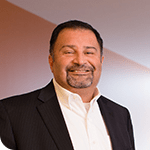 Sonny Hamizadeh, AIA, Senior Account Executive at SSOE Group, was recently featured in Modern Healthcare in an article highlighting the recent uptick in building renovation and conversion projects in the healthcare industry—as seen in the publication's annual Construction and Design Survey results. Sonny explains that new construction is still prevalent, but when renovating is more practical and cost-effective, many clients are now considering that route. The feature goes on to detail SSOE's recent renovation project for ProMedica Health System, still under construction, which the article appropriately dubs a "whopper remodeling job". The project requires transforming two historical industrial structures in Toledo, Ohio into what will soon be ProMedica's corporate headquarters. The design consists of repurposing a 19th century landmark steam plant and connecting it to a former bank building to create an office space for nearly 1,000 employees. Complex to say the least, the urban revitalization effort also required the demolition of two deteriorated 20-story brick smokestacks, which were replaced with smaller steel replicas that required close coordination with National Register of Historical Preservation officials.
A registered architect with over 30 years of experience, Sonny brings a wealth of design knowledge to all types of facility projects. His design philosophy is rooted in simplicity, sustainability, and flexibility, and he is trusted by SSOE's many healthcare, commercial, and education clients.
To read the full article, click here.
https://www.ssoe.com/wp-content/uploads/2017/05/150x150_SSOE_modern-healthcare-article_from-prowering-cities-to-empowering-healthcare-providers.png
150
150
Katie Junga
http://www.ssoe.com/wp-content/uploads/SSOE-1805-Reg-2.svg
Katie Junga
2017-05-19 13:47:00
2018-07-11 20:25:08
Modern Healthcare Article: "From Powering Cities to Empowering Healthcare Providers"