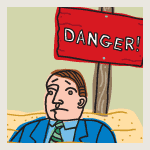 There's a lot at stake when selecting a site for a new facility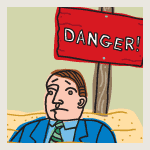 Choosing the wrong consultant and especially the wrong property could be detrimental to your project budget and schedule. SSOE provides an overview touching on the important aspects of site selection and the details that will help you make an informed choice on a firm to partner with. In our site selection presentation, we explain our step-by-step process of securing solid ground for your facility, and how our way of working helps save you time, trouble, and money on your project.
Our expert Alexandra Segers, Dipl.-Ing, M.SC knows what to look for when selecting the right site.
Alexandra has more than 15 years experience managing large-scale site selection projects. She specializes in the site selection process and helps clients find the best land for their facility both in and outside their country of origin. With experience leading teams through master planning, programming, design, and construction, Alexandra is well versed in the art of conducting site searches and evaluations, as well as incentive negotiations for manufacturing facilities in the U.S., Canada, Mexico, China, and South Korea. Connect with Alexandra on LinkedIn
Our expert Jeff Caldwell has more than 20 years experience serving on Toyota's site selection team.
This process was completed internally and included all aspects of the selection process – evaluating the physical site, political, economic, environmental, and community forces. Sites were selected in the U.S., Canada, and Mexico. Jeff brings the unique perspective of being part of the company's internal team. Once the site was selected, his responsibility was to get a world-class automotive facility constructed in a very limited timeframe. His background and knowledge allows Jeff to relate to your company's needs when it comes to securing just the right location. Connect with Jeff on LinkedIn
For more information contact us:
Alexandra.Segers@ssoe.com
Jeff.Caldwell@ssoe.com
Click here to download SSOE's Site Selection brochure.
Get the information you need:
What you need to know: SSOE's Site Selection Process.
For more information, check out these articles that feature our site selection experts.
https://www.ssoe.com/wp-content/uploads/2011/06/150x150_SSOE_theres-a-lot-at-stake-when-selecting-a-site-for-a-new-facility.png
150
150
hitch
http://www.ssoe.com/wp-content/uploads/SSOE-1805-Reg-2.svg
hitch
2011-06-22 00:16:32
2018-07-12 13:32:54
There's a lot at stake when selecting a site for a new facility