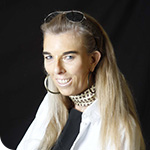 Alexandra Segers of SSOE to Co-Present on Site Selection at the 2014 EDAA Summer Conference in Alabama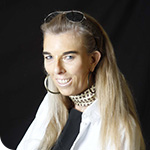 POINT CLEAR, Alabama, July 15, 2014 – SSOE Group (www.ssoe.com), a global engineering, procurement, and construction management (EPCM) firm, announced today that Alexandra Segers, Dipl.-Ing, PE, EPCM Program Manager and International Senior Account Executive at SSOE, along with Galen Thackston, Executive Vice President of Goodwyn Mills Cawood, has been invited to present at the Economic Development Association of Alabama (EDAA) Summer Conference. The event will take place July 27-30, 2014 at the Grand Hotel in Point Clear, Alabama.
The presentation will focus on identifying site criteria that makes an ideal location for greenfield or brownfield facility projects. Segers and Thackston, who have worked collaboratively on many site selection projects, will educate the audience on the important factors to consider when considering a potential site, drawing on their extensive background working with clients both in the U.S. and internationally. A common misconception is when a site is close to an Interstate it's perfect and sufficient for a project, when in reality there are many other factors which make a site suitable for a project site. In the second half of the presentation, Alexandra Segers will discuss the challenges / cultural differences unique to working with international clients seeking sites for new facilities in the U.S. as well as take an in-depth look at the differences between a project site in the U.S. compared to Mexico or Brazil, specifically.
The Economic Development Association of Alabama (EDAA) is a membership-based organization focused on promoting economic growth in Alabama. Economic development professionals throughout the state, along with individuals and companies in related economic development fields, work together with the EDAA staff and board of directors to help positively influence state legislation and industrial growth within the state.
Alexandra Segers has more than 15 years of experience managing international projects for Fortune 500 clients. She has a unique understanding of international business and the unique needs of multinational clients. She specializes in assisting clients with site selection outside their country of origin and is experienced in leading teams through nearly every phase of a project, including planning, programming, design, and construction. Alexandra received her master's degree or "Diplom-Ingenieur" in civil engineering from the University of Karlsruhe, now named KIT-Karlsruhe Institute of Technology in Germany. To learn more about site selection from Alexandra's point of view, click here to read articles published in Area Development Magazine and Site Selection Magazine.
Alexandra Segers and Galen Thackston are scheduled to present on Tuesday, July 29th at 10:45 AM. For more information on this event, visit: http://www.edaa.org/events/event_details.asp?id=428405
https://www.ssoe.com/wp-content/uploads/2014/07/150x150_SSOE_alexandra-segers-to-co-present-on-site-selection-at-the-2014-EDAA-summer-conference-in-alabama.png
150
150
hitch
/wp-content/uploads/2018/05/logo_ssoe.png
hitch
2014-07-15 14:39:51
2018-07-11 16:13:08
Alexandra Segers of SSOE to Co-Present on Site Selection at the 2014 EDAA Summer Conference in Alabama