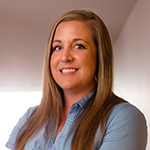 SSOE Experts Lauren Collier and Mark LaBell to Present at Annual 2017 Ohio Facilities Construction Commission Conference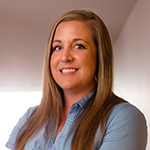 TOLEDO, Ohio, August 2, 2017 – SSOE Group (www.ssoe.com), a global project delivery firm for architecture, engineering, and construction management, announced today that Lauren Collier, VDC Department Manager, and Mark LaBell Jr., Senior VDC Technical Leader, have been selected to present at the annual Ohio Facilities Construction Commission (OFCC) Conference. This year's event takes place over the course of four different dates in locations around the state of Ohio: August 15th in Columbus, August 23rd in Cincinnati, August 30th in Cleveland, and September 12th in Columbus.
The OFCC Conference brings together public owners (state agencies, universities, and school districts), architects, engineers, landscape architects and planners, construction managers, design-builders, contractors, subcontractors and suppliers, consultants and specialty service providers, and construction attorneys. For the first time, this year's conference will feature quick, 15-minute presentations, modeled after the popular TED Talks.
Lauren Collier will present, "From BIM to VDC—SSOE's Approach To Shifting from Design Only To Integrated Project Delivery" detailing SSOE's journey from BIM to VDC. The presentation will highlight key components to the success of this transition and focus on the fundamentals necessary to be successful. Attendees will walk away with potential implementation strategies to grow their BIM or VDC practice and learn the importance of planning for BIM goals and how to achieve them. Lauren will present at 11:00 AM EST on August 15th and August 30th.
Mark LaBell will present on two topics at the August 30th and September 12th conference dates. At 10:45 AM EST, Mark will kick off his first presentation, "Hackathons for AEC, No Programmers Needed." This presentation explores using a "hackathon" to gather ideas from this untapped demographic of employees on the ground level and the importance of culture and the value that diverse perspectives bring to the table. Then, Mark will dive into the topic of reality capture and its profound effect on delivery methods for retrofit projects to reduce waste in engineering and construction, "Reducing Waste through Reality Capture" at 2:30 PM EST.
Lauren Collier, Associate AIA, is an Ohio native with a Bachelor of Art and Architecture from Miami University and a Master of Architecture from Savannah College of Art and Design. In the past 12 years, she has played the role of a healthcare and industrial architectural designer, BIM / CAD Specialist, Section Manager, and now Department Manager of SSOE's VDC Global Initiatives. Lauren is passionate about project execution, continuous improvement, and providing creative, technology-driven solutions. Alongside the VDC team, she is actively engaged in mentoring model management best practices and implementing reality capture and other emerging technologies into design and construction projects.
Mark LaBell has a passion and unparalleled dedication for the practice of VDC methods in the AEC industry. He has served as a user and customization expert in 3D BIM / CAD software for over 15 years and provides support and training for users to educate them on how to maintain a sound and practical user environment. Always looking for the next best thing, whether process improvement, software, or hardware when it comes to practical design and user experience, LaBell has learned that there is never a "one-size-fits-all" approach no matter what the client requirements dictate. Over the past 18 months, LaBell has presented at numerous conferences, including Autodesk University, BIMForum, SPAR International, Professional Services Management Journal (PSMJ) AEC Thrive Summit, BIM Integration Congress, and Midwest University.
For more information about the OFCC Conference and to register, click here.
https://www.ssoe.com/wp-content/uploads/2017/08/collier_150x150.png
150
150
hitch
http://www.ssoe.com/wp-content/uploads/SSOE-1805-Reg-2.svg
hitch
2017-08-02 10:25:05
2018-07-13 15:15:55
SSOE Experts Lauren Collier and Mark LaBell to Present at Annual 2017 Ohio Facilities Construction Commission Conference