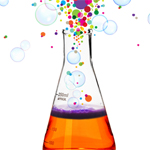 SSOE Group and Evergreen EDC Announce Merger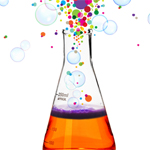 TOLEDO, Ohio, January 14, 2013 – SSOE Group, a global engineering, procurement, and construction management (EPCM) firm, and Evergreen EDC, a multidiscipline engineering, design, and construction management firm, today announced a merger of the firms. The merger will expand both firms' geographic reach as well as provide their clients access to enhanced services and resources. The merged entity will operate under the SSOE Group name after a brief transition period.
Ranked #2 on Portland Business Journal's list of "Top Engineering Firms" (2012), Evergreen EDC is a 300+ person firm with five offices throughout the U.S. (Oregon, New York, California, New Mexico, and Arizona). Since 1985, they have been providing innovative engineering and design services to the semiconductor, solar/photovoltaic, life sciences, advanced technologies, laboratories, and data center industries. Evergreen EDC's depth of experience complements SSOE's presence in their core markets. With the addition of Evergreen EDC's five locations, SSOE will have a total of 28 offices across 5 countries.
Commenting on the merger, Tony Damon, CEO of SSOE remarked, "SSOE and Evergreen EDC have a history of proven success together. Both firms share a common culture of delivering value and Great Client Service. This merger makes available more resources to support both SSOE and Evergreen EDC clients by expanding the range of services offered and our geographic reach."
Todd Alsdorf, President and CEO of Evergreen EDC noted, "The additional technical resources that this merger brings will increase our ability to meet accelerated schedules, broaden our range of technical services, as well as enhance our initiative in 3D BIM technology and Lean design. SSOE's broader U.S. and global footprint will allow us to support our clients across the U.S. and around the world."  He continued by assuring that clients of both firms will see the transition as seamless. "We are already working closely together and know each other's systems. Our first priority, as always, is the success of our clients and their projects."
Operationally, reporting structures of the two firms will remain the same within the merged entity. All Principals from both firms will maintain an active role in the merged organization. Client contacts and support teams will not change. Tony Damon will act as CEO while Todd Alsdorf will assume a position on SSOE's Board of Directors and management of the new Advanced Technology Strategic Business Unit housing existing Evergreen EDC employees.
To learn more about Evergreen EDC visit www.evergreenedc.com
https://www.ssoe.com/wp-content/uploads/2013/01/150x150_SSOE_evergreen-EDC-merger.png
150
150
hitch
http://www.ssoe.com/wp-content/uploads/SSOE-1805-Reg-2.svg
hitch
2013-01-14 08:33:12
2018-07-11 17:19:25
SSOE Group and Evergreen EDC Announce Merger