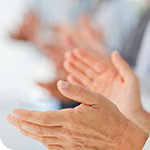 SSOE Group Announces 2013 Founder's Award Recipients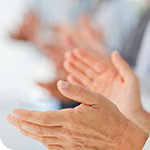 TOLEDO, Ohio, February 27, 2014 – SSOE Group (www.ssoe.com), a global engineering, procurement, and construction management (EPCM) firm, is proud to announce the selection of nine employees and one consultant as recipients of their 2013 Founder's Award. Initiated in 2008, the Founder's Award recognizes exemplary execution of SSOE's core principles—innovation through quality improvements and value-added solutions, great client service, and diversification. Two project teams were the focus of this year's awards for their substantial contribution to our clients' success and documented savings of time, trouble, and money. Combined, these two projects, the State of Tennessee's Memphis Regional Megasite and a program of projects for U.S. Smokeless Tobacco Co. have a documented millions in potential savings for the clients.
State of Tennessee Memphis Regional Megasite (MRM)
 Over a three year period, SSOE assisted the State of Tennessee with both the conceptual planning and construction documents for utility service to the MRM, a 3,800 acre tract of land acquired by the State of Tennessee targeted at attracting a large manufacturing tenant. This includes the entire water and wastewater infrastructure for the project—a total of nine separate construction packages. The project presented a number of challenges including a site nearly 15 miles from the closest water and wastewater treatment facilities.
The team was recognized for successfully tackling a massive coordination effort as well as an innovative approach resulting in more than $9 million of documented savings. In one case, the team recommended additional geotechnical exploration in order to demonstrate to the Tennessee Department of Environmental Conservation that the existing soil could be used as a liner rather than using bentonite clay or a plastic liner, this alone resulted in a savings of $2 million. In another case, SSOE provided an alternate plan when surveys revealed unmarked obstacles for nearly half of the planned route for the sanitary main. SSOE was able to demonstrate that even though the alternate plan required the acquisition of approximately 50 easements, the state would save more than $5 million in construction costs. After encountering this significant obstacle, SSOE's approach allowed the project to stay on time and within budget.
Individuals on this project received a 2013 Founder's Award for their exemplary performance: Kelly Bowser, Designer; Emily Rickard, Senior Designer; and Jimmy Wiseman, Civil Engineer.
U.S. Smokeless Tobacco Co. Strategic Planning and Production Layout Standards
U.S. Smokeless Tobacco Co. (USSTC) hired SSOE to act as internal staff on a program of projects focused on increasing capacity. SSOE's project team implemented many key process and plant layout improvements that not only contributed millions in projected savings for the client but also tremendously enhanced their overall product quality.
Five individuals on this project received a 2013 Founder's Award. Jeff Caldwell, Program Manager; Dominic Ruczko, CMIT, PCM Operations – Project / Construction Management; Mike Spencer, PE, Senior Process Engineer; Brian Tobey, PMP, Project Director; and Mark Symington, Senior Project Manager.
Awards were presented at SSOE's December Shareholder's Meeting where each honoree received a SSOE Founder's Award trophy and a monetary award for their extraordinary contributions to our clients' success.
https://www.ssoe.com/wp-content/uploads/2014/02/150x150_SSOE_employee-registrations-and-certifications-for-fourth-quarter-of-planning-year-2016.png
150
150
hitch
http://www.ssoe.com/wp-content/uploads/SSOE-1805-Reg-2.svg
hitch
2014-02-27 10:02:42
2018-07-13 18:31:03
SSOE Group Announces 2013 Founder's Award Recipients