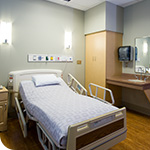 SSOE Group Expands Southeast U.S. Operations with The Burell Group (TBG)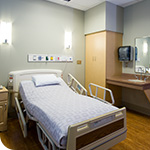 BIRMINGHAM, Alabama, August 25, 2017 – SSOE Group (www.ssoe.com), a global project delivery firm for architecture, engineering, and construction management, announced today the acquisition of Birmingham-based architectural firm, The Burell Group (TBG). TBG brings an extensive architectural portfolio to SSOE, continuing the firm's strategic commitment to growth in the Southeast U.S.
The Burell Group, founded in 2000 and currently led by owner Andy Burell, AIA, serves the healthcare, commercial and education market—working as the lead architect for many projects SSOE executes for their Top 20 client, HealthSouth. TBG has deep experience in facility master planning, site planning, medical planning and programming, construction administration and interior architecture, specializing in medical (including hospital, ambulatory surgical centers, and diagnostic centers), commercial, educational, and industrial design. The two firms have worked side-by-side on projects for more than 17 years.
"SSOE is experiencing one of its most successful years on record and we're excited about the addition of TBG to expand architectural services we can provide to clients from our Birmingham location," said Chris O'Connor, PE, PMP, who oversees SSOE's Healthcare, Education, and Commercial (HCE) Strategic Business Unit (SBU). "Our teams have built a collaborative partnership working together on projects which makes a natural fit for the TBG team to join SSOE, recognizing common cultures of delivering value and great client service. In recent years, the Southeast region has seen growth in the industries we serve and this acquisition further supports our commitment to concentrating resources where we can best serve our clients."
SSOE has nearly 40 years of experience executing projects in the Southeast U.S. for clients in the healthcare, education, commercial, and industrial sectors for clients such as HealthSouth, University of Alabama at Birmingham (UAB), Honda Alabama, Volkswagen AG, Children's Hospital of Alabama. Most recently, SSOE announced their selection for the complete design of Sentury Tire's 1.4 million SF tire manufacturing facility in LaGrange, Georgia. The addition of The Burell Group's Birmingham, Alabama office location will bring SSOE's total number of offices in the Southeast to six.
To learn more about The Burell Group, visit http://www.theburellgroup.com/company/default.html.
https://www.ssoe.com/wp-content/uploads/2017/08/150x150_SSOE_expands-southeast-US-operations-with-the-burell-group.png
150
150
hitch
http://www.ssoe.com/wp-content/uploads/SSOE-1805-Reg-2.svg
hitch
2017-08-17 13:52:52
2018-07-05 17:38:32
SSOE Group Expands Southeast U.S. Operations with The Burell Group (TBG)