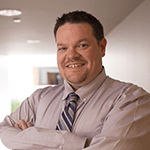 Design-Build Institute Article: "An A/E Perspective on Optimizing the Design-Build Strategy"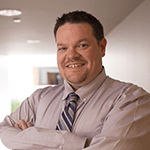 Matt Oberts, PE, LEED AP, Automotive and Industrial Division Facilities Manager at SSOE, recently published "An A/E Perspective on Optimizing the Design-Build Strategy" for Design-Build Institute of America. In his article, Oberts talks about design charrettes, which he defines as "an intensive, collaborative session that is held as early as possible in the life of the project." This daylong assembly of project participants — from both the design side and the build side — sets the foundation for a successful project in which goals and objectives are understood, agreed upon, and ultimately achieved. Additionally, the design-build process itself becomes increasingly effective by employing the various components of Virtual Design and Construction (VDC). Through early process planning, and optimal implementation of 3D/BIM technology and measureable benchmarks, a design-build project has the potential to exceed client expectations, regardless of whether the focus is schedule or budget.
VDC is quickly becoming an industry game changer. As this collaborative approach to project delivery continues to gain momentum, it is important to keep pace by understanding the benefits of VDC done right. Oberts shares his experience on how front-end planning maximizes back-end output. The VDC process makes better use of the underutilized 3D/BIM technology methods by doing everything through an all-encompassing model and eliminates the time-squandering change order process. Whether your sights are set on considerable cost reduction or significant schedule compression to expedite time to market, Oberts outlines a strategy plan to assist.
To read the full article, click here.
https://www.ssoe.com/wp-content/uploads/2015/06/150x150_SSOE_design-build-institute-article_an-ae-perspective-on-optimizing-the-design-build-strategy.png
150
150
Katie Junga
http://www.ssoe.com/wp-content/uploads/SSOE-1805-Reg-2.svg
Katie Junga
2015-06-30 12:56:17
2018-07-12 03:28:39
Design-Build Institute Article: "An A/E Perspective on Optimizing the Design-Build Strategy"