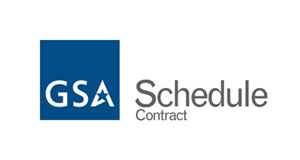 SSOE's Government Team is ready to plan, design, and provide construction management services for complex military and government projects including healthcare, industrial, and science and technology facilities. We are a global company and have completed projects in more than 30 countries, so we can work wherever you need us.
One way we add to the efficiency and value of our facility design services is through the use of sophisticated technology. We aggressively advance the implementation of building element characteristics, including cost, schedule, and energy analysis in our utilization of BIM, and we are industry leaders in Virtual Design & Construction (VDC) project delivery. We are able to design in any of five platforms, including Bentley® and Autodesk®, eliminating potential conversion time and cost.
We have a highly successful track record for reducing energy through advanced energy savings strategies. We apply this knowledge in helping government agencies meet or exceed the stringent energy reduction mandates and regulations they face. As an example, through our GSA contract we can provide a wide range of services related to energy management and conservation as well as maintenance projects and upgrades that save energy.
Through our past and current performance on IDIQ contracts and definitive contracts, we understand the special execution requirements of government projects.