Despite Michigan's High Unemployment Rate, SSOE's Growth in State Continues with New Jobs and Expanding Offices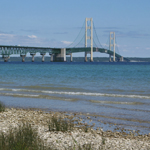 TOLEDO, Ohio, April 24, 2007 – With a presence in Michigan for 30 years and three offices in the state, SSOE, Inc. – one of the nation's largest architecture and engineering firms – is planning at least 25 percent growth in each of its Michigan offices in the next year, despite the struggles of the state's industrial base and an unemployment rate significantly higher than the national rate.
Headquartered in Toledo and with deep roots in Michigan, SSOE currently employs approximately 160 professionals in the state, 26 percent of whom were hired in the last 12 months. The firm's growth in Michigan, which is home to 25 percent of SSOE's owners, includes offices in:
Midland – is preparing for a 50 percent growth; the office currently employs 25.
Portage – has doubled its office size to 6,500 square feet to accommodate the 40 percent growth in staff; a 25 percent growth is expected by year end; the current staff count is 22.
Troy – within the past two years has increased staff by 30 percent and plans to add additional staff by year end; the office currently employs 116.
"Our firm grew 30 percent in 2006, and our Michigan locations were major contributors to that trend," said Tony Damon, CEO of SSOE. "Michigan – like several other states we have offices in – offers solid footing for creative professionals who are eager to impact the design of facilities across the nation and around the world. In a global economy, services such as ours are in high demand, despite local conditions; and that means creative professionals become extremely valuable assets."
SSOE is one of the global leaders in architectural services for the auto industry, as well as for clients in the healthcare, retail, education, science and technology, biofuels, chemical, food, glass, mining and personal care industries.
The firm's Michigan clients include:
University of Michigan Healthcare Systems
Beaumont Hospital
Mercy Healthcare System
Rite Aid
Toyota Ann Arbor
Dow Chemical
Marathon Petroleum Company
Michigan Consolidated Gas Company
Consumers Energy
Great Lakes Gas Transmission
Coca-Cola
Sara Lee
Ralston
Pfizer
SSOE's Michigan office also manages projects from other states for the following clients:
Quaker
ConAgra
Hershey
Lowes
PetSmart
Mervyns
Safeway
Albertson
SSOE recently launched a nationwide recruitment effort to hire 200 architects and engineers by the end of 2007 to assist in meeting its growth in nearly every market that it serves. The firm operates from 16 offices across the United States and in China. Last month, SSOEopened a new office in North Carolina's Research Triangle Park to serve the growth of that region particularly in the pharmaceutical, education, biofuels, and science and technology sectors.
About SSOE Group
As a Top 10 Engineering / Architecture firm for the past 5 years, SSOE Group focuses on delivering Great Client Service to clients through a full range of project delivery solutions. They have been named a "Great Workplace" (Great Place to Work®) and one of the "Best AEC Firms to Work For" (Building Design + Construction).
With more than 20 offices around the world, SSOE is known for making its clients successful by saving them time, trouble, and money. Over the company's 65+ year history, it has earned a reputation for providing quality project solutions to semiconductor, automotive, food, chemical, glass, manufacturing, healthcare, power, and general building industries—with projects completed in 40 countries. Visit www.ssoe.com for additional information and career opportunities.
Media Contact:
Jenni Roder
(419) 469-1918
(419) 351-6480 cell
jroder@ssoe.com
You can follow any responses to this entry through the RSS feed. Responses are currently closed, but you can trackback from your own site.