Otte of SSOE to Present at the 2013 Secured Cities Conference to be held in Baltimore, Maryland
"Recent Advancements in Security and Mass Notification"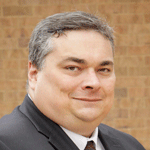 BALTIMORE, Maryland, September 24, 2013 – SSOE Group (www.ssoe.com), a global engineering, procurement, and construction management (EPCM) firm, announced today that Jim Otte, NICET IV, Data/Fire/Security Specialist at SSOE, has been selected to present at the 2013 Secured Cities Conference taking place November 14-15, 2013 at the Baltimore Convention Center in Maryland.
Otte's presentation titled, "Recent Advancements in Security and Mass Notification" will educate attendees on technological advancements with regard to security and mass notifications systems, impacts of municipality enforced first responder communications in hospitals and schools, as well as a basic understanding of how everyday security devices can be easily bypassed. Example topics to be covered include how to safeguard against access card cloning, new locking technology, and how the old standard door contact has been replaced.
The 2013 Secured Cities Conference is the premier event for integrated public and private partnership solutions with regard to urban security and municipal surveillance. Bringing together security technology providers, municipal government officials, emergency responder, and private sector individuals, Secured Cities aims to increase understanding of funding and grant initiatives, emerging technologies, management and operations, best practices, and lessons learned.
Jim Otte has over 25 years of experience in the engineering and design of complex data, fire, security, sound, and telecommunications networks. His expertise includes commissioning, threat analysis, and quality control. Otte is certified in many areas including Software House Access Control, Lenel Enterprise Applications, Panasonic Application, NICET Level 4, and EST Platform Training. He is also scheduled to present "Advances in Technology for Security and Learning in Educational Facilities" at the MAPPA/MiAPPA 2013 Educational Conference and Annual Meeting in October, 2013.
Jim Otte is scheduled to present on Friday, November 15th at 8:00am. For more information and to register for the conference, please visit: http://securedcities.com/
About SSOE Group
As a Top 10 Engineering / Architecture firm for the past 5 years, SSOE Group focuses on delivering Great Client Service to clients through a full range of project delivery solutions. They have been named a "Great Workplace" (Great Place to Work®) and one of the "Best AEC Firms to Work For" (Building Design + Construction).
With more than 20 offices around the world, SSOE is known for making its clients successful by saving them time, trouble, and money. Over the company's 65+ year history, it has earned a reputation for providing quality project solutions to semiconductor, automotive, food, chemical, glass, manufacturing, healthcare, power, and general building industries—with projects completed in 40 countries. Visit www.ssoe.com for additional information and career opportunities.
Media Contact:
Jenni Roder
(419) 469-1918
(419) 351-6480 cell
jroder@ssoe.com
You can follow any responses to this entry through the RSS feed. Both comments and pings are currently closed.
Tagged data-fire-security-feature