SSOE Announces 25 Percent Growth and over 200 New Hires for 2007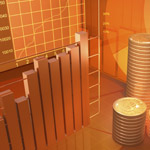 TOLEDO, OH, February 4, 2008 -SSOE one of the nation's largest architecture and engineering firms is announcing revenue growth since 2003, posting upwards of 25 percent each of the last three years in a row. "Our revenue grew 30 percent in 2006, 25 percent growth for 2007 and we are projecting nearly 20 percent for 2008." said Tony Damon, CEO of SSOE.
Despite the struggles of the nation's industrial base and unemployment rates on the rise, SSOE has also doubled its employees throughout the past few years to nearly 1,000, hiring over 200 new staff members since January 2007. Along with a 20 percent increase in staff, SSOE has 93 percent retention rate for its employees compared to a nearly 75 percent national average. SSOE is continuing this growth with current plans to hire at least 150 new staff members in 2008.
"This is an exciting time to join SSOE," said Tony Damon, CEO of SSOE. "Our business continues to thrive, undeterred by the weak national economy. We are contributing notably in people and technology that will further position SSOE as one of the most formidable architecture, engineering and design firms in the country and the world."
In the past three years SSOE has opened five new offices across the country including an office in Phoenix and an eastern seaboard office in Durham, North Carolina. Most notably, SSOE's China office in Shanghai, which opened in 2005, has grown to be their third largest office. The resulting opportunities for skilled architects and engineers in the biofuels, health care, retail, science and technology, alternative energy and automotive segments are considerable.
In today's volatile economy in which many markets are struggling, SSOE offers an opportunity for stability and growth. In 2007, the company retained 93 percent of its employees and 85 percent of its client base. With an eye on maintaining their edge, each year SSOE invests in technology upgrades, including software, hardware, equipment and consulting services, spending $4.5 million alone in 2007.
About SSOE Group
As a Top 10 Engineering / Architecture firm for the past 5 years, SSOE Group focuses on delivering Great Client Service to clients through a full range of project delivery solutions. They have been named a "Great Workplace" (Great Place to Work®) and one of the "Best AEC Firms to Work For" (Building Design + Construction).
With more than 20 offices around the world, SSOE is known for making its clients successful by saving them time, trouble, and money. Over the company's 65+ year history, it has earned a reputation for providing quality project solutions to semiconductor, automotive, food, chemical, glass, manufacturing, healthcare, power, and general building industries—with projects completed in 40 countries. Visit www.ssoe.com for additional information and career opportunities.
Media Contact:
Jenni Roder
(419) 469-1918
(419) 351-6480 cell
jroder@ssoe.com
You can follow any responses to this entry through the RSS feed. Responses are currently closed, but you can trackback from your own site.