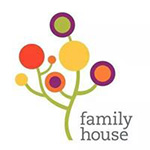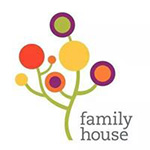 TOLEDO, Ohio, November 9, 2017 –  Bob Howell, CEO, SSOE Group, announced today that the company will donate $10,000 and help sponsor the first Hunger and Homelessness Awareness Week in Toledo to benefit Family House, a unique non-profit organization dedicated to helping homeless families find housing.
The check presentation will take place on Thursday, November 9, 2017 at 10:30 a.m. at Family House, 669 Indiana Ave. in Toledo.
SSOE contacted Family House after media reports that nearly 2,700 (or 10% of) Toledo Public School students are homeless. This represents the highest number among State of Ohio schools.
Family House is a non-profit organization dedicated to providing homeless families in crisis with professional, comprehensive housing and social services in a safe, caring environment. The goal at Family House is to help families in their time of crisis find permanent housing, help them regain control over their lives, and reclaim their independence through education, community resources and compassion.
Faced with an immediate need to raise $60,000, Family House asked SSOE to help sponsor the first local Hunger and Homelessness Awareness Week.
"The statistics speak for themselves—especially when you consider that every one of those statistics represents a child in crisis. A child for whom school has taken second place to simple survival. When we saw the report of the challenges local students within our own community were facing, we were immediately on the phone asking Superintendent Dr. Romulus Durant how we could help—the first organization he mentioned was Family House because of the unique void they fill within the community—keeping homeless families together and successfully transitioning them into housing so that students can get back to focusing on learning," said Bob Howell, CEO, SSOE Group. "We are extremely honored that Family House has asked SSOE to be a part of their first local Hunger and Homelessness Awareness Week. This week, we call upon other community members and businesses across the area to come together to not only raise funds for Family House but also raise awareness about the pressing issues of hunger and homelessness. We can't keep the promise that 'you'll do better in Toledo' until we ensure even the most vulnerable among us will do better in Toledo!"
"SSOE agreed to help us during Hunger and Homelessness Awareness Week by issuing a challenge to the individuals and businesses in our community to help raise money," said Reneé Palacios, Executive Director, Family House Toledo. "We cannot thank SSOE enough for their donation and for proactively stepping forward to issue a challenge to our community."
Those wishing to make a donation as part of Hunger and Homelessness Awareness Week have several options. They include visiting familyhousetoledo.org, and clicking on the "donate" icon to make an online donation;  or mailing a check to Family House Toledo, 669 Indiana Ave., Toledo, OH 43604. On Tuesday, November 14, WTOL will host a telethon from 5 – 7 p.m. to give viewers a chance to donate.
Click here to find statistics about homeless families, along with facts about Family House and their mission.
https://www.ssoe.com/wp-content/uploads/2017/11/150x150_SSOE_challenges-community-during-hunger-and-homelessness-awareness-week.png
150
150
hitch
https://www.ssoe.com/wp-content/uploads/2018/05/logo_ssoe.png
hitch
2017-11-09 12:53:18
2018-07-03 19:54:01
SSOE Challenges Community During Hunger and Homelessness Awareness Week