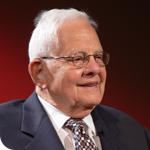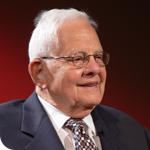 TOLEDO, Ohio, December 28, 2011 – SSOE Group (www.ssoe.com), an international engineering, procurement, and construction management (EPCM) firm, announced today that three project teams have been selected as recipients of the Founder's Award. Initiated in 2008, the Founder's Award recognizes, rewards, and reinforces exemplary execution of SSOE's core principals—innovation through quality improvements and value-added solutions, differentiation that delivers great client service, and diversification through entrepreneurism.
The selection committee chose honorees who distinguished themselves by delivering the ideal "SSOE experience."
Midstream of a product launch a food client discovered higher than anticipated demand—calling for the launch buildup to increase from 4 to 7 million pounds of product. This required the addition of a second packaging line to be ready for launch. The SSOE team's innovative approach to sourcing equipment allowed the client to accomplish a 4-6 month project in 5 weeks. This included having equipment from Chicago's Pack Expo flown to Europe, retrofitted for U.S. standards and flown back and installed within the project schedule. Their leadership in finding creative solutions and personal sacrifice made the launch a success. Employees receiving awards were: Jon Hawkes, Project Manager; Joel Herder, Mechanical Process Designer; Mike Pappas, Controls Engineering; and Jim Swope, PMP, Senior Project Manager.
Another team successfully delivered a complex, dynamic upgrade to an existing packaging line for a large food manufacturing client. Because the product packaging was very innovative and still in development, changes to the packaging being made during the project resulted in continual changes in packaging equipment. Utilizing advanced 3D machine design and simulation, SSOE greatly enhanced design reviews and response time to changes. Employees receiving awards for their work on this project were: Dennis Perkins, Mechanical Designer; Roger Schroeder, Senior Designer; and Robert Van Antwerp, Senior Project Manager.
The third team pushed the envelope in their utilization of Revit in order to increase efficiency, design accuracy, and reviewability for this government manufacturing facility. The capabilities developed on this project created nearly $500,000 in savings on this project, and it has been estimated that it will save 10% on all future projects utilizing this technology. Employees receiving awards for their work on this project were: Joseph Gouin, PE, Senior Electrical Engineer; Tony Paupert, Revit Product Captain – MEP; and Kurt Tolliver, Electrical Designer.
Awards were presented at SSOE's December Shareholder's Meeting where each honoree received a SSOE Founder's Award trophy and a monetary award for their extraordinary accomplishments.
https://www.ssoe.com/wp-content/uploads/2011/12/150x150_SSOE_2011-founders-award-recipients.png
150
150
hitch
https://www.ssoe.com/wp-content/uploads/2018/05/logo_ssoe.png
hitch
2011-12-28 09:16:44
2018-07-11 19:05:53
SSOE Group Announces the 2011 Founder's Award Recipients