SSOE Group Names Sue King as New Outside Board Director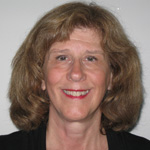 TOLEDO, Ohio, September 13, 2013 – SSOE Group (www.ssoe.com), a global engineering, procurement, and construction management (EPCM) firm, announced today the selection of Sue King as a new outside director to its board. Sue was selected by SSOE's shareholders for her unique industry perspective and diverse background that align with the company's core markets and future growth objectives.
Sue King, Financial and Operations consultant of SDK Group, will serve a three year term beginning December 05, 2013. King was formerly the Senior Vice President of CH2M Hill's Industrial Group and prior to that the Chief Financial Officer. She has held many other leadership roles during her career including CH2M Hill's Board of Directors and Ishimoto Architectural & Engineering Joint Venture board member.  Currently, King serves on a number of academic and non-profit boards including the National Board of Advisors for the College of Business at Montana State University.
Vince DiPofi, PE, Senior Vice President and Chairman of the Selection Committee for SSOE stated, "Sue will bring extensive experience to SSOE in areas such as leadership, operational management, strategy, and mergers and acquisitions. These qualities, as well as her depth of boardroom experience, align exactly with the criteria our Outside Director Committee had established in searching for a new board member.  We are pleased to welcome her to SSOE's Board of Directors and are excited to gain her insight."
Current Board Members in Office:
Tony Damon, AIA, CEO
Dave Sipes, PE – Chairman
Vince DiPofi, PE – Vice-Chairman
Ron Guiliani, PE – Director
Craig Bowie, PE – Director
Todd Alsdorf, PE – Director
Tom Brady – Outside Director
Dennis Cuneo – Outside Director
Ann-Marie Moncure – Outside Director
About SSOE Group
As a Top 10 Engineering / Architecture firm for the past 5 years, SSOE Group focuses on delivering Great Client Service to clients through a full range of project delivery solutions. They have been named a "Great Workplace" (Great Place to Work®) and one of the "Best AEC Firms to Work For" (Building Design + Construction).
With more than 20 offices around the world, SSOE is known for making its clients successful by saving them time, trouble, and money. Over the company's 65+ year history, it has earned a reputation for providing quality project solutions to semiconductor, automotive, food, chemical, glass, manufacturing, healthcare, power, and general building industries—with projects completed in 40 countries. Visit www.ssoe.com for additional information and career opportunities.
Media Contact:
Jenni Roder
(419) 469-1918
(419) 351-6480 cell
jroder@ssoe.com
You can follow any responses to this entry through the RSS feed. Both comments and pings are currently closed.