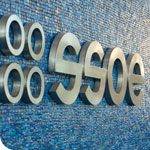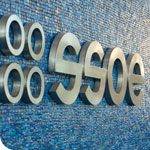 TOLEDO, Ohio, August 29, 2012 – SSOE Group (www.ssoe.com), a global engineering, procurement, and construction management (EPCM) firm, announced today the selection of two new outside directors to its board. Both individuals were selected by shareholders for their unique industry perspective and diverse backgrounds that align with the company's core markets and future growth objectives.
Dennis Cuneo, Managing Partner of Washington, D.C. firm Fisher & Phillips, LLP and founder of consulting firm, DC Strategic Advisors, LLC, will serve a three year term, beginning December 2, 2012. Cuneo was formerly Senior Vice President of Toyota Motor North America and played a key role in the start-up and expansion of Toyota's North American manufacturing operations during his 22 year tenure with the company. Currently, Dennis serves on the boards of two Fortune 500 companies and plays an active role on the boards of a number of universities across the U.S.
In addition, SSOE shareholders elected Dr. Tom Brady, who previously served as an outside board member from 2006 to 2010. Brady's term begins immediately, expiring in December of 2014. Brady is Founder, Chairman, and CEO of Plastic Technologies, Inc. (PTI) headquartered in Holland, Ohio and currently oversees the operations of six other PTI companies. Prior to founding PTI, he was Vice President of Plastics Technology for Owens-Illinois, Inc. and served as the Interim Dean of Education at the University of Toledo.
Bob Howell, Chairman of the Board and Chief Operating Officer of SSOE stated, "We are pleased to welcome Dr. Tom Brady and Dennis Cuneo to SSOE's Board of Directors and are excited to gain their insight. SSOE's Outside Director Selection Committee and Shareholders were extremely impressed with the expertise and credentials each of these individuals bring to the board. We are confident the perspective each brings will prove valuable as SSOE pursues its aggressive goals for the future."
Board Members Continuing in Office:
Tony Damon, AIA, LEED AP – Chief Executive Officer, President (1st term expiring Dec. 2016)
Harold (Bob) Howell, Jr. – Chairman of the Board, Executive Vice President (2nd term expiring Dec. 2012)
Vincent P. DiPofi, Jr., PE – Assistant Treasurer, Sr. Vice President (2nd term expiring Dec. 2014)
David F. Sipes, PE – Vice Chairman, Sr. Vice President (1st term expiring Dec. 2012)
David S. Verner, RA, ACHE – Secretary, Sr. Vice President (2nd term expiring Dec. 2013)
Anne Marie Moncure – Outside Director (1st term expiring Dec. 2013)
https://www.ssoe.com/wp-content/uploads/2012/08/150x150_SSOE_two-new-outside-directors-to-board.png
150
150
hitch
http://www.ssoe.com/wp-content/uploads/2018/05/logo_ssoe.png
hitch
2012-08-29 16:50:39
2018-07-11 18:02:14
SSOE Group Names Two New Outside Directors to Board