SSOE Group Recognized for providing Employment and Learning Opportunities for Co-op Students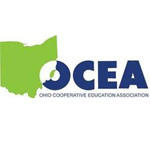 Cleveland, Ohio, June 14, 2011 — SSOE Group (www.ssoe.com), an international engineering, procurement, and construction management (EPCM) firm, was recently honored as an Ohio Distinguished Employer by the Ohio Cooperative Education Association (OCEA) for its exceptional commitment to providing learning and employment opportunities for co-ops. The award takes into account the quality of work assignments as well as the special assistance and opportunities provided to co-op (full-time) students and the institutions they represent.
SSOE was nominated by Vicki Kuntz, Director, Engineering Career Management Center at The University of Toledo who said, "SSOE has been a key employer with The University of Toledo College of Engineering Co-op Program since the beginning. Since 1999, SSOE has provided 256 co-op placements. These placements included mechanical, electrical, civil, computer science and engineering, chemical, and construction engineering. SSOE has utilized the co-op program as a pipeline for their engineering needs and to date have hired many past co-op engineering students for full-time employment. SSOE continues to partner with The University of Toledo College of Engineering Career Management Center by providing our students with the necessary work experience to complete their degree, as well as professional development to become successful engineers. SSOE is notably worthy of being recognized as an OCEA Distinguished Employer." In addition to the 256 co-op placement through the University's College of Engineering Co-op Program, SSOE has hired a significant number of additional co-op and interns from other colleges and programs throughout The University of Toledo as well as other universities.
Brad Rowe, SSOE's Business Leader, Talent Acquisition and Staffing, was on hand at the Employer Luncheon to accept the award and highlight best practices of SSOE's Co-op Program. Rowe said "Our co-ops get hands-on technical training and are actively engaged in both domestic and international projects. Many also have the opportunity to rotate through our strategic business units which helps them determine which markets they want to serve once they've completed their education." Beyond providing valuable learning opportunities, SSOE rewards many with scholarships throughout each year.
In addition to being recognized by OCEA, SSOE has also been named "Best AEC Firm to Work For" (Building Design + Construction), a Crain's "Cool Places to Work", an Ohio Psychological Association's Psychologically Healthy Workplace, and was a recipient of the United Way's Parent Friendly Workplace Award. The award was presented to SSOE at the 40th OCEA conference, during the Employer Luncheon, on Thursday, May 19, 2011, on the Cleveland State University campus.
About SSOE Group
As a Top 10 Engineering / Architecture firm for the past 5 years, SSOE Group focuses on delivering Great Client Service to clients through a full range of project delivery solutions. They have been named a "Great Workplace" (Great Place to Work®) and one of the "Best AEC Firms to Work For" (Building Design + Construction).
With more than 20 offices around the world, SSOE is known for making its clients successful by saving them time, trouble, and money. Over the company's 65+ year history, it has earned a reputation for providing quality project solutions to semiconductor, automotive, food, chemical, glass, manufacturing, healthcare, power, and general building industries—with projects completed in 40 countries. Visit www.ssoe.com for additional information and career opportunities.
Media Contact:
Jenni Roder
(419) 469-1918
(419) 351-6480 cell
jroder@ssoe.com
You can follow any responses to this entry through the RSS feed. Responses are currently closed, but you can trackback from your own site.