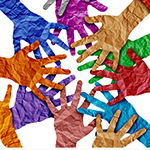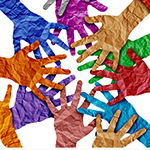 TOLEDO, Ohio, March 5, 2019 – SSOE Group (www.ssoe.com), a global project delivery firm for architecture, engineering, and construction management, took an important step today to formalize their commitment to diversity and inclusion and social responsibility by updating the company's core values. This step emphasizes their longstanding commitment and will create enhanced accountability and transparency.
Every organization has a set of core values—principles that communicate their beliefs, their story, and the expectations they set for behavior. Diversity and inclusion, along with social responsibility, have been areas of significant emphasis for SSOE in recent years. Given the underrepresentation of several groups within the AEC industry, the two efforts are quite related in that SSOE has committed a portion of its charitable contributions to improving diversity within the STEM fields as a whole.
As the company engaged in initiatives in these areas, they recognized the need to integrate this commitment into their permanent DNA. Adding these elements represents an enduring promise to living these values out on a daily basis.
Bob Howell, President and Chief Executive Officer (CEO) at SSOE commented, "Over the past few years, we have engaged in significant efforts to improve our diversity of thought. We've performed company-wide training on implicit bias and finding common ground, participated in programs like "Hiring Our Heroes" to actively recruit veteran employees who bring a fresh perspective, and have grown our sustainability committee and efforts to track water, waste, energy, and carbon emissions on projects. We've focused our charitable efforts in areas that will create a diverse pipeline entering the AEC field and instituted a volunteerism program. We don't just talk the talk, we are walking the walk and are committed to holding ourselves accountable by formalizing these two new core values. More importantly, we're being totally transparent by publishing our progress on our website and making even more detailed statistics available to employees internally."
SSOE's Core Values:
Safety. Provide SSOE employees, visitors, and contractors with a safe and healthy environment.
Quality. The practice of utilizing standard procedures to achieve consistent deliverables while meeting or exceeding client expectations.
Integrity. Being honest, moral, and ethical.
Agility. The ability to rapidly and continuously adapt to market and environmental changes in productive and cost effective ways.
Collaboration. Working together as a team to create a superior outcome.
Innovation. Employing creativity to develop new and fresh ideas that deliver maximum value.
Diversity & Inclusion. Learning about, embracing, valuing, and including the full range of human differences.
Social Responsibility. Making choices that acknowledge the best interests of our environment, communities, and stockholders.
https://www.ssoe.com/wp-content/uploads/2019/03/diversity_150x150.png
150
150
Jenni Roder
http://www.ssoe.com/wp-content/uploads/2018/05/logo_ssoe.png
Jenni Roder
2019-03-05 13:53:37
2019-03-05 14:58:09
SSOE Group Reinforces Commitment to Diversity & Inclusion and Social Responsibility