SSOE Group Selects Two New Outside Directors to Board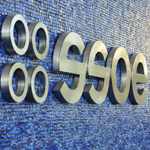 TOLEDO, Ohio, October 14, 2010 — SSOE Group, an international engineering, procurement, and construction management (EPCM) firm, announced today the selection of two new outside directors to its board. Both individuals will begin their term at SSOE's Board organizational meeting on December 2, 2010 and will succeed current outside board directors Tom Brady and Leslie Green.
The two new Outside Directors are:
Anne Marie Moncure, FACHE, brings extensive international experience as a Senior Healthcare Executive. She currently serves as an International Consultant and Industry Expert to senior health leaders on hardwiring practices of leadership and operations. Prior to becoming an International Consultant, Moncure served as the President of Chindex International's (CHDX) United Family's Hospitals and Clinics in China. Moncure earned her Bachelor's Degree from Lacycliff College and her MBA from Wake Forrest University.
As an investment professional, Simon Newman brings SSOE international expertise in M&As, strategy, and operations for both small and large companies. He is the Founder and Chief Executive Officer of Cornerstone Management Group, a Merchant Capital and Business Advisory Company located in Los Angeles. Newman concurrently serves as Managing Director of a Private Equity Fund for JP Capital Partners, LLC also in Los Angeles. Newman earned his Bachelor's Degree from Cambridge University and his MBA from Stanford University.
Bob Howell, Chairman of the Board and Chief Operating Officer of SSOE stated, "SSOE's Outside Director Selection Committee and Shareholders chose these two individuals based on their notable qualifications, breadth of knowledge, and diverse expertise that they will bring to the Board. The committee was extremely impressed with the credentials and qualities of each of these candidates and overwhelmingly endorsed each of them as a new outside Director on our Board."
About SSOE Group
As a Top 10 Engineering / Architecture firm for the past 5 years, SSOE Group focuses on delivering Great Client Service to clients through a full range of project delivery solutions. They have been named a "Great Workplace" (Great Place to Work®) and one of the "Best AEC Firms to Work For" (Building Design + Construction).
With more than 20 offices around the world, SSOE is known for making its clients successful by saving them time, trouble, and money. Over the company's 65+ year history, it has earned a reputation for providing quality project solutions to semiconductor, automotive, food, chemical, glass, manufacturing, healthcare, power, and general building industries—with projects completed in 40 countries. Visit www.ssoe.com for additional information and career opportunities.
Media Contact:
Jenni Roder
(419) 469-1918
(419) 351-6480 cell
jroder@ssoe.com
You can follow any responses to this entry through the RSS feed. Responses are currently closed, but you can trackback from your own site.