Food Engineering Magazine: "2010 Annual Plant Construction Survey"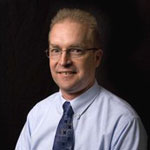 SSOE Group's Ken Gruenhagen, senior project manager of SSOE's food division, is interviewed for Food Engineering Magazine's 2010 Plant Construction Survey: Enter the Era of Intelligent Asset Management.

Click here to read this article »
You can follow any responses to this entry through the RSS feed. Responses are currently closed, but you can trackback from your own site.