New Engineering News-Record Rankings Names SSOE Group a Top 2 Semiconductor Design Firm for the 6th Consecutive Year
TOLEDO, Ohio, August 2, 2022 – SSOE Group (www.ssoe.com), an internationally ranked architecture and engineering firm, is proud to announce their annual Engineering News-Record (ENR) rankings, including the firm's #2 spot as a top semiconductor design firm. Rankings were published in the 2022 ENR Top 500 Design Firms Sourcebook. ENR serves as one of the leading engineering and construction news publications. This list provides market analysis and rankings of the largest U.S.-based AEC firms according to revenue for design services performed in 2021.
SSOE's 2022 ENR rankings are as follows:
#2     Semiconductor Design Firm
#5     Manufacturing Design Firm
#6     Automotive Plant Design Firm
#9     Food & Beverage Design Firm
#10    Chemical Plant Design Firm
#22    Industrial Process Design Firm
#122   Top 500 Design Firm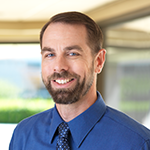 Jeremy Woodgate, PE, SE, Executive Vice President, Advanced Technology at SSOE, commented on the firm's consistent presence at the top of ENR's Semiconductor Design Firms list stating, "Being named year after year among the top-ranked semiconductor design firms in the U.S. is such an accomplishment. Our success is a result of our trusted partnerships and ability to bring value to our clients—helping them boost chip production to meet the significant demand for their products." Woodgate continued, "The rapid pace of growth in this market has been unprecedented and we are excited to continue to be a key player in this innovative space. We couldn't have achieved this success without the dedication and expertise of our employees through continued strong project performance and excellent service to our semiconductor clients and these rankings attest to that.
SSOE's comprehensive experience spans more than 35 years in the semiconductor industry. From small facility upgrades to full fab retrofits requiring the installation of thousands of process tools, SSOE assists high-tech clients in addressing today's demanding, time-sensitive, and ever-changing facility challenges—creating innovative solutions to make them successful.
SSOE was also recognized in the 2022 ENR Top 500 Design Firms Sourcebook as the architect and engineer on the design-build team for Idaho-based battery cell technology firm KORE Power Inc.'s $1.25-billion manufacturing plant in Buckeye, Arizona. The 2M SF, 12-GWh-capacity plant known as the KOREPlex will be powered by on-site solar at the 214-acre facility. It will produce lithium-ion battery cells for electric vehicles and energy storage. KORE says the facility will be the first of its kind owned by a U.S.-based company and manufacturing U.S.-owned intellectual property.
For more information on these rankings click here.
https://www.ssoe.com/wp-content/uploads/ssoe_enr-rankings-2022_150x150.png
150
150
Katie Junga
http://www.ssoe.com/wp-content/uploads/SSOE-1805-Reg-2.svg
Katie Junga
2022-08-02 15:10:14
2022-08-02 15:40:53
New Engineering News-Record Rankings Names SSOE Group a Top 2 Semiconductor Design Firm for the 6th Consecutive Year