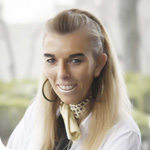 SSOE Group Expands Southeast U.S. Operations with New Atlanta, Georgia, Office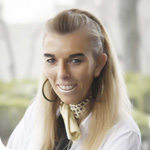 ATLANTA, Georgia, May 05, 2015 – SSOE Group (www.ssoe.com), a global project delivery firm ranked 4th among Automotive Plant Design Firms (Engineering News-Record, 2014), is proud to announce the opening of a new office in Atlanta, Georgia. The office will serve as the hub for the firm's Southeast U.S. operations, currently anchored by four existing SSOE regional offices in Birmingham, Alabama; Huntsville, Alabama; Nashville, Tennessee; and Raleigh-Durham, North Carolina.
"SSOE's expansion into the Southeast U.S.," comments CEO Bob Howell, "dovetails with the area's projected growth and will enhance the firm's expansive portfolio in the region."
The Atlanta office will be led by Alexandra Segers, Senior Account Executive and Program Manager, who has nearly 20 years of experience managing the design and construction of new manufacturing facilities in the U.S., China, Japan, South Korea, and Germany for clients like KIA/Hyundai, Daimler, and Schott. Segers has also been instrumental in assisting clients such as Magna, Benteler, BMW, Erdrich Umformtechnik, and Polaris Industries with site selection as these companies look to make significant investments in the Southeast U.S.
"Alexandra's expertise and strong relationships with local government and economic development councils will unequivocally help expedite the site selection process for our clients," states CEO Bob Howell. "The firm's extensive experience serving the industrial market at home and abroad will also provide clients with world-class design and construction services as well as a reliable resource for ongoing operational maintenance services."
"Our clients are looking to invest in the Southeast U.S.," comments Vince DiPofi, PE, Chief Strategy Officer for SSOE. "Incentives, cost offsets, utility rates, and a skilled workforce are drawing both domestic and foreign investors to the area. With the addition of the Atlanta office to our four existing offices in the Southeast, as well as upcoming expansions in the Mexico market, SSOE is demonstrating our commitment to our clients. We support strategic initiatives by concentrating resources where we can best serve our clients."
SSOE has nearly 40 years of experience executing projects in the Southeast U.S., including Volkswagen's flagship U.S. manufacturing facility in Tennessee and a recent project award to expand BMW's facility in Spartanburg, South Carolina.
Ranked 7th in the U.S. among Food and Beverage design firms,10th in Manufacturing, and 11th in Chemical Plant Design (ENR, 2014), SSOE's Southeast U.S. portfolio reaches well beyond the automotive industry with regional projects for Boeing, Campbell's, GE, and General Mills.
SSOE Group
201 17th Street, Suite 300
Atlanta, GA 30363
United States of America
Local Contact:
Alexandra Segers
General Manager, Southeast U.S.
(706) 881.0445
asegers@ssoe.com
https://www.ssoe.com/wp-content/uploads/2015/05/150x150_SSOE_new-atlanta-georgia-office.png
150
150
hitch
http://www.ssoe.com/wp-content/uploads/SSOE-1805-Reg-2.svg
hitch
2015-05-05 14:00:05
2018-07-11 15:23:32
SSOE Group Expands Southeast U.S. Operations with New Atlanta, Georgia, Office