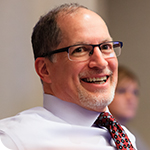 Three SSOE Strategy & Technology Experts to Present at the Association for Strategic Planning (ASP) Annual Conference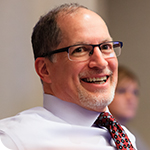 SAN FRANCISCO, March 11, 2016 – SSOE Group (www.ssoe.com), a global engineering, procurement, and construction management (EPCM) firm, announced today that Chief Strategy Officer, Vince DiPofi, PE, along with Dan Vining, General Manager, EPCM, and Lauren Collier, Associate AIA, Integrated Project Delivery Specialist, have been selected to speak at the Association for Strategic Planning (ASP) Annual Conference. The event will be held March 16 – 18, 2016 at the Sheraton Fisherman's Wharf in San Francisco, California.
The presentation titled, "From Core Technology to More Technolo-Gee!" explores how SSOE developed an innovative approach to increasing efficiency so successful that its adoption rate tripled in one year. By intentionally integrating technology into a working operation prior to full exploration of innovative uses for the technology, the firm has saved thousands of man-hours and has notably increased revenue. After attending this session, participants will understand how flexibility in organizational structure and interdisciplinary co-learning can lead to new efficiencies, technical advances, and accelerated project execution as well as understand how openness to changing execution strategy can create successful new business approaches. The presentation is scheduled for Thursday, March 17th from 10:30 – 11:45 am.
Vince DiPofi, PE serves as Executive Vice President and Chief Strategy Officer (CSO) at SSOE. He is a key advisor to the CEO and facilitates strategy in conjunction with other business leaders. His responsibilities include oversight of Marketing, Business Development, Construction Management, and all of SSOE's international operations, including Mexico and China. Vince has over 30 years of professional experience and is a graduate of the University of Toledo. He holds a Bachelor of Science in Mechanical Engineering and is a licensed Professional Engineer (PE) in Ohio and Michigan.
Dan Vining, PMP serves as Principal General Manager and Vice President at SSOE. He has nearly 25 years of project management experience as well as expertise in glass manufacturing and process, food process, and construction. Dan oversees SSOE's Virtual Design and Construction (VDC) initiative and leads project planning and strategy development using lean practices and integrated project delivery. Dan earned a Bachelor of Science in Mechanical Engineering from the University of Toledo, an OSHA 30-hour certification, and is a certified Project Management Professional (PMP).
Lauren Collier, Associate AIA serves as an Integrated Project Delivery Specialist at SSOE and is a leader in SSOE's VDC initiative. She champions corporate BIM/VDC standards and develops innovative new technology strategies with her team. Her creative passion lies in developing constant improvements and innovative model/data use solutions for SSOE's design and construction operations. She leverages technical tools for improved efficiency, performance, and quality in project execution. Lauren holds a Master of Art and Architecture from Savannah College of Art and Design and a Bachelor of Architecture from Miami University.
The Association for Strategic Planning 2016 conference will dive headlong into the wellsprings of innovation. Numerous thought leaders will be in attendance who have recognized the patterns and applications of organizational strategy—and who are eager to help attendees hatch innovations of their own. There will be 24 interactive workshops in 4 unique tracks ­– Advanced Theory and Practice, Cutting Edge, Leadership, and Inter-disciplinary Synergy. For more information on the ASP Annual Conference or to register for the conference, click here.
https://www.ssoe.com/wp-content/uploads/2016/03/150x150_SSOE_three-strategy-and-technology-experts-to-present-at-the-association-for-strategic-planning-annual-conference.png
150
150
hitch
http://www.ssoe.com/wp-content/uploads/SSOE-1805-Reg-2.svg
hitch
2016-03-11 12:19:14
2018-07-11 14:59:05
Three SSOE Strategy & Technology Experts to Present at the Association for Strategic Planning (ASP) Annual Conference