Chem.Info Magazine Article: "Increase Global Advantage With Energy Assessments: PART II"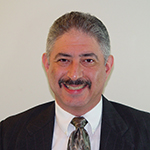 Eric Hopkins, PE, Senior Chemical Process Engineer and Senior Associate at SSOE, continues his examination of the advantages of energy assessments in this Chem.Info Magazine article. In Part I of the article, he discusses the importance of planning and how to manage documentation and data disparities. In Part II, he focuses on strategy and involving key stakeholders to optimize the assessment process and qualify your data to achieve better results. Ultimately, a thoughtful, pragmatic approach to energy assessments will allow for continuous global competitive benefits long after the assessment is complete.
With 25 years of experience leading and executing industrial process projects around the world, Eric's broad technical background allows him to lead chemical process engineers in addition to supporting projects in areas of energy, chemicals, refining, pharmaceuticals, consumer products, solar materials, semiconductor chemicals, and other manufacturing processes.
To read the full article, click here.
https://www.ssoe.com/wp-content/uploads/2018/04/150x150_SSOE_ChemInfo-Magazine-Article_Increase-global-advantage-with-energy-assessments-part-II.png
150
150
Katie Junga
http://www.ssoe.com/wp-content/uploads/SSOE-1805-Reg-2.svg
Katie Junga
2018-04-18 12:06:02
2019-02-07 11:18:07
Chem.Info Magazine Article: "Increase Global Advantage With Energy Assessments: PART II"