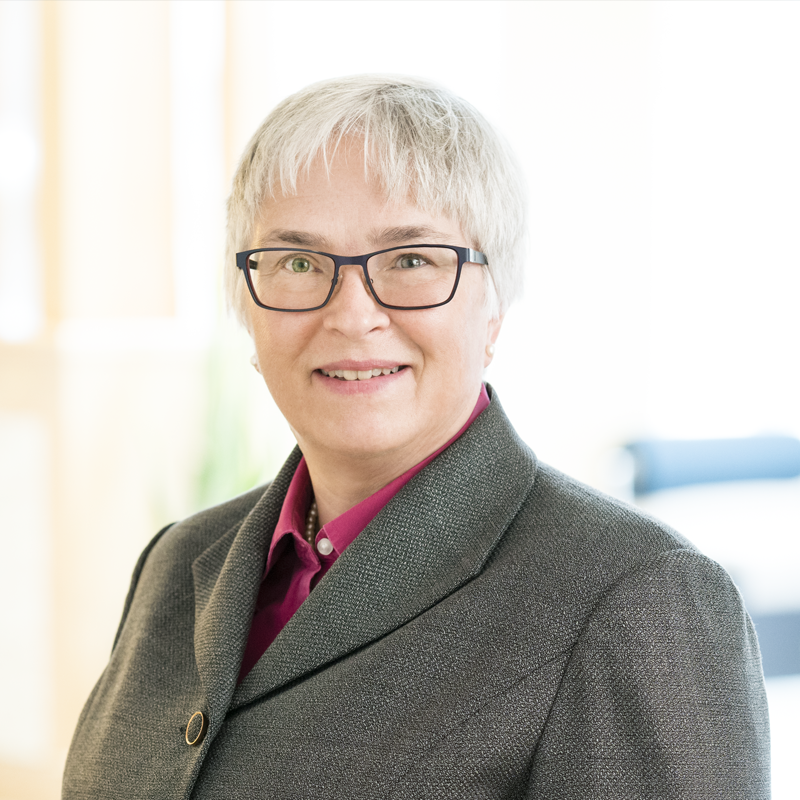 Louise Schlatter, NCARB, LEED AP BD+C
Master Architect | Principal
Louise joined SSOE in 1986 as its first female registered architect and quickly became the go-to architect for large, complex buildings, working for clients such as Honda, Ford, Toyota, General Motors, Kellogg, and confidential clients in the chemical and semiconductor industries. Louise was also one of the firm's first registered professionals to learn and embrace CAD technology and provide international design services to clients. She took on the challenge of becoming SSOE's first certified LEED® Accredited Professional and has leveraged it to help SSOE's clients achieve a number of firsts, including Platinum certification for Volkswagen's $1 billion automotive production facility in Chattanooga, Tennessee.

Today, as a Master Architect, Louise helps resolve project challenges, develops technical solutions, and mentors staff with her nearly 40 years of experience. In 2016, her efforts were recognized by the American Institute of Architects (AIA) when she was honored with AIA Ohio's "Mentor of the Year" award.

Louise received her Bachelor of Architecture and Bachelor of Science in Construction Management from the University of Cincinnati, as well as a Bachelor of Science in Civil Engineering from the University of Toledo. She is a member of the Construction Specifications Institute and the AIA's national, Ohio, and Toledo chapters. Louise's many firsts and valuable contributions led to her being named a Principal of SSOE in 2017.