SSOE Group to Present at the 24th Annual Health Facility Institute Symposium
David Gillespie to present "Building a Robust and Reliable IT Infrastructure to Support EMR's Meaningful Use Requirements in Today's Funding Environment" at the Kingsmill Resort in Williamsburg, VA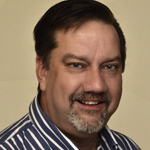 WILLIAMSBURG, Virginia, September 19, 2013 – SSOE Group (www.ssoe.com), a global engineering, procurement, and construction management (EPCM) firm, announced today that Architect David Gillespie, AIA, LEED® AP, of the firm's Birmingham, Alabama office, has been selected to speak at the 24th Annual Health Facility Institute (HFI) Symposium. The event will be held October 27-30, 2013 at the Kingsmill Resort in Williamsburg, Virginia.
Due in large part to legislation offering providers incentives for the meaningful use of Electronic Medical Records (EMR) many are experiencing tremendous growth in their reliance on data and data centers at a time when budgets are tight and space is limited. This high pressure situation is creating challenges to IT infrastructures, equipment, platforms, and staffing. Gillespie will present "Building a Robust and Reliable IT Infrastructure to Support EMR's Meaningful Use Requirements in Today's Funding Environment."
Drawing on his experience with mission critical facilities and healthcare design, Gillespie will provide strategies and concepts to help operators maximize their IT infrastructure, become more agile in deploying new platforms, and gain efficiencies. Recognizing the opportunities and incentives that healthcare reform and the associated use of EMRs affords providers, the presentation will look at enabling modular strategies for increased capacity, speed, and reliability within the current funding environment.
HFI's annual symposium brings together professionals involved in the design and construction of healthcare facilities with the goal to facilitate discussions involving the most up-to-date information and techniques being used in the healthcare industry today. This
year's theme is "Healthcare Facility Development Strategies for Improving Healthcare Delivery in an Austere Funding Environment."
David Gillespie has nearly 30 years of experience in the design of healthcare, commercial, and industrial projects. He has expertise in large scale healthcare facilities and was the senior project architect for the design of the first all-digital hospital covering more than one million square feet. He is currently a member of American Institute of Architects (AIA) and is a LEED® Accredited Professional.
This will be Gillespie's second year presenting at the HFI Annual Symposium. He presented "Knowledge Management! – The New Penicillin" at the 23rd Annual HFI Symposium last October, and most recently, "The Remote Control Hospital: The Future of Healthcare in the Age of Robotic Medicine" at the 2012 HEALTHCARE DESIGN Conference in Phoenix, Arizona. Gillespie was also published in the QST Journal of the ARRL in September, 2011 for his article "Alabama Slammer" on emergency communications during the 2011 multi-state tornado event.
For more information on this session and the 24th Annual Health Facility Institute (HFI) Symposium, please visit: http://www.hfi.org/index.php?option=com_content&view=article&id=27&Itemid=97
About SSOE Group
As a Top 10 Engineering / Architecture firm for the past 5 years, SSOE Group focuses on delivering Great Client Service to clients through a full range of project delivery solutions. They have been named a "Great Workplace" (Great Place to Work®) and one of the "Best AEC Firms to Work For" (Building Design + Construction).
With more than 20 offices around the world, SSOE is known for making its clients successful by saving them time, trouble, and money. Over the company's 65+ year history, it has earned a reputation for providing quality project solutions to semiconductor, automotive, food, chemical, glass, manufacturing, healthcare, power, and general building industries—with projects completed in 40 countries. Visit www.ssoe.com for additional information and career opportunities.
Media Contact:
Jenni Roder
(419) 469-1918
(419) 351-6480 cell
jroder@ssoe.com
You can follow any responses to this entry through the RSS feed. Both comments and pings are currently closed.
Tagged healthcare-feature