Two SSOE Facilities Experts to Present at MAPPA/MiAPPA 2013 Educational Conference & Annual Meeting
Hamizadeh and Otte to present "Advances in Technology for Security and Learning in Educational Facilities"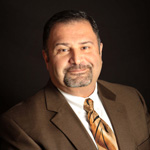 GRAND RAPIDS, Michigan, September 3, 2013 – SSOE Group (www.ssoe.com), a global engineering, procurement, and construction management (EPCM) firm, announced today that Jim Otte, NICET IV, Data / Fire / Security Specialist, and Sonny Hamizadeh, AIA, Senior Account Manager, both of SSOE, have been selected to present at the 2013 MAPPA/MiAPPA Educational Conference and Annual Meeting to be held October 27-31, 2013 in Grand Rapids, Michigan. Otte and Hamizadeh will present a session focused on advancements in education security and learning technologies and how they are improving educational facilities, reducing costs, and increasing the safety, security, and learning environment of students.
The presentation titled, "Advances in Technology for Security and Learning in Educational Facilities" will cover topics including mass notification requirements for first responders, how to protect your campus from hacking against access card cloning, and successfully protecting against threats. Attendees will gain knowledge on the potential impact of new first responder communication regulations as well as develop a deep understanding of which new technologies are being implemented most effectively into learning facilities.
Jim Otte, NICET IV, is a Data / Fire / Security Specialist at SSOE. With 25 years' experience, he specializes in engineering and designing complex educational data, fire, security, sound, and technology systems. His expertise includes commissioning, threat analysis, and quality control.
Sonny Hamizadeh, AIA, is an experienced architect and senior account executive focused on developing innovative and cost-effective solutions for higher education clients. With 27 years' experience, he has expertise in marketing and client relations, project designs and layouts, managing multiple design teams (architects, engineers, interior designers, and technical staff), constructability reviews, and construction administration.
The 2013 MAPPA (Midwest Region Leadership in Educational Facilities, formerly known as the Association of Physical Plant Administrators) / MiAPPA (Michigan Chapter) Conference brings together management and decision makers from public and private universities, community colleges, K-12 schools, hospitals, and museums for an opportunity to learn, network, share, and discover best practices and innovative ideas for improving learning facilities.
Otte and Hamizadeh are scheduled to present on Tuesday, October 27that 10:45 am. For more information and to register for the conference, please visit:
http://mappa.appa.org/annualmeeting.cfm
To view a PDF copy of this presentation, click here.
About SSOE Group
As a Top 10 Engineering / Architecture firm for the past 5 years, SSOE Group focuses on delivering Great Client Service to clients through a full range of project delivery solutions. They have been named a "Great Workplace" (Great Place to Work®) and one of the "Best AEC Firms to Work For" (Building Design + Construction).
With more than 20 offices around the world, SSOE is known for making its clients successful by saving them time, trouble, and money. Over the company's 65+ year history, it has earned a reputation for providing quality project solutions to semiconductor, automotive, food, chemical, glass, manufacturing, healthcare, power, and general building industries—with projects completed in 40 countries. Visit www.ssoe.com for additional information and career opportunities.
Media Contact:
Jenni Roder
(419) 469-1918
(419) 351-6480 cell
jroder@ssoe.com
You can follow any responses to this entry through the RSS feed. Both comments and pings are currently closed.
Tagged data-fire-security-feature, Design Feature, education-feature, learning environments