Architectural Record Magazine Article: "Quality Makes a Difference When Specifying Aluminum Fenestration Products"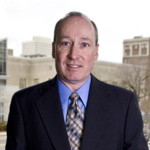 SSOE's Jesup W. Scott High School renovation project was selected as a continuing education piece in Architectural Record's December 2012 issue. Project Architect, Kevin Costello, AIA is interviewed and discusses key learning objectives such as energy codes and standards that influence architectural aluminum fenestration selection, appropriate fenestration product types for different building types and applications, proper installation for optimal performance, and how these products can contribute toward LEED® points for projects.
To read the full article and earn 1 continuing education credit, click here.
You can follow any responses to this entry through the RSS feed. Both comments and pings are currently closed.
Tagged Design Feature, education-feature