Hydrocarbon Processing Magazine Article: "Surviving and Thriving in Era of Enhanced OSHA PSM Audits"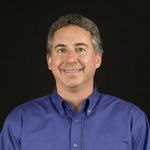 SSOE's Cliff Reese, PE and Bruce Taylor of Midland Engineering are featured in Hydrocarbon Processing magazine's November 2012 issue. The US Occupational Safety and Health Administration (OSHA) is implementing special initiative programs that target companies in the petroleum and chemical industries. In this article, Reese and Taylor explore the key to a comprehensive process safety management (PSM) program which can lead to a successful OSHA audit.
Click here to read this article.
You can follow any responses to this entry through the RSS feed. Both comments and pings are currently closed.