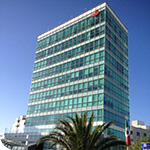 Internationally Ranked Design Firm, SSOE Group, Opens León, Mexico Office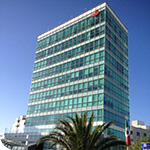 LEÓN, Mexico February 14, 2014 – SSOE Group (www.ssoe.com), ranked 10th internationally among Manufacturing Design Firms (ENR, 2013), announced today that they have opened operations in León, Guanajuato, Mexico—their first office in the country. SSOE now has operations in eight countries. Over the next three years, SSOE plans to hire 25-30 individuals to support the León office. SSOE's expansion into Mexico continues the company's trajectory of international growth; the firm has added nine offices in new geographic markets in the last three years through both acquisition and organic expansion.
The Mexico office will be led by Business Leader Erick Kuri Gallardo, who has significant in-country experience as a manager and engineer with project experience spanning 12 years and nearly every automotive plant in Mexico. Kuri has led more than 300 projects in the automotive industry for major automotive manufacturers such as Ford, GM, Chrysler, Toyota, and Nissan in dozens of cities throughout the Mexican industrial corridor.
Vince DiPofi, PE, Senior Vice President, over SSOE Operations in the Americas explained SSOE's vision for project execution in Mexico; "In the past, our job ended when the project ended. With our local office in Mexico, we now have the opportunity to extend our relationships with our clients as they enhance and expand their plant operations over time. In addition, with local resources, and knowledge of the Mexican construction market, this will enable us to execute projects faster and more cost effectively so this is a real win for our clients."
SSOE has a 20 year history of performing work for clients in Mexico including most recently the construction of a 2.2 million SF assembly plant in Aguascalientes for Nissan where we provided comprehensive planning, design, and construction support. In fact, SSOE is ranked the 2nd largest international Automotive Design Firm by ENR. SSOE's experience in Mexico reaches well beyond the automotive market.  They are ranked 7th internationally among Food Processing Design Firms (ENR, 2013) and their food portfolio in Mexico includes projects for ConAgra, Nestle, and Hershey.
SSOE Group
Prolongación Blvd. Campestre No. 2502
Torre San Mateo I, Segundo piso, Interior 203
Fraccionamiento El Refugio Campestre
León, Gto. C.P. 37156
Local Contact:
Erick Kuri
Business Leader
+52 (477)391.0420
office
+52 (477)392.4272
Mobile
ekuri@ssoe.com
León, Gto., México, 14 de febrero de 2014: El Grupo SSOE (www.ssoe.com), que ocupa el 10° lugar en el mundo entre las Empresas de Ingeniería y Diseño (ENR [Engineering News-Record], 2013), anunció hoy que comienza operaciones en León, Guanajuato, México, su primera oficina en este país. SSOE ahora opera en ocho países. En los próximos tres años, SSOE planea contratar entre 25 y 30 personas para que colaboren en su oficina de León.  La expansión de SSOE en México forma parte de los planes de la compañía de crecimiento internacional; la empresa ha abierto nueve oficinas en nuevos mercados geográficos en los últimos tres años tanto a través de adquisición como de expansión orgánica.
La oficina de México será dirigida por el líder empresarial Erick Kuri, quien cuenta con una gran experiencia en el país como gerente e ingeniero y ha puesto en práctica diversos proyectos en los últimos 12 años en casi todas las plantas automotrices de México. Kuri ha encabezado más de 300 proyectos en la industria automotriz para fabricantes importantes como Ford, GM, Chrysler, Toyota y Nissan en numerosas ciudades ubicadas en el corredor industrial mexicano.
El Ing. Vince DiPofi, Vicepresidente Sénior, de las operaciones de SSOE en el continente americano explicó la visión de SSOE para la ejecución de proyectos en México: "En el pasado, nuestro trabajo terminaba cuando acababa el proyecto. Con nuestra oficina ubicada en México, ahora tenemos la oportunidad de estrechar relaciones con nuestros clientes y ayudarles a mejorar y expandir sus operaciones en planta conforme lo necesiten. Además, con los recursos locales y el conocimiento del mercado mexicano de la construcción, podremos ejecutar los proyectos más rápido y de manera más rentable; por esta razón, nuestra oficina representa una verdadera ganancia para nuestros clientes".
SSOE cuenta con una trayectoria de veinte años de ejecutar obras para clientes en México, incluyendo, entre las más recientes, la construcción de la planta de ensamblaje de Nissan en Aguascalientes con una inversión de 2.2 millones de dólares, en la cual nuestra compañía prestó servicios integrales de planificación, de diseño y de asesoría para la construcción. De hecho, ENR clasificó a SSOE como la segunda empresa de diseño de plantas de automóviles más grande del mundo. La experiencia de SSOE  en México va más allá del citado mercado, ya que ocupa el 7° lugar internacional entre las empresas de diseño de plantas de procesamiento de alimentos  (ENR, 2013) y su cartera en este sector en México incluye proyectos para ConAgra, Nestlé y Hershey.
Grupo SSOE
Prolongación Blvd. Campestre No. 2502
Torre San Mateo I, Segundo piso, Interior 203
Fraccionamiento El Refugio Campestre
León, Gto. C.P. 37156
Contacto local
Erick Kuri
Líder empresarial
+52 (477)391.0420 oficina
+52 (477)392.4272 celular
ekuri@ssoe.com
https://www.ssoe.com/wp-content/uploads/2014/02/150x150_SSOE_internationally-ranked-design-firm-opens-leon-mexico-office.png
150
150
hitch
http://www.ssoe.com/wp-content/uploads/SSOE-1805-Reg-2.svg
hitch
2014-02-14 16:27:06
2020-06-18 15:47:11
Internationally Ranked Design Firm, SSOE Group, Opens León, Mexico Office