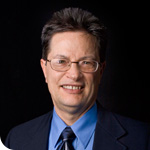 Couturier of SSOE Group Presenting at the Michigan Municipal Electric Association (MMEA) Fall 2015 Conference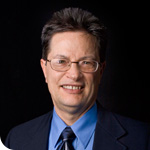 GRAND RAPIDS, Michigan, October 1, 2015 – SSOE Group (www.ssoe.com), a global engineering, procurement, and construction management (EPCM) firm, announced today that Joe Couturier from the company's Toledo, Ohio, office will present at the Michigan Municipal Electric Association's (MMEA) Fall 2015 Conference. The conference will be held at the Crowne Plaza, Grand Rapids Airport in Michigan from Wednesday, October 7 through Friday, October 9, 2015.
On Wednesday, October 7, Senior Electrical Engineer, Joe Couturier, PE, will present "How to Conduct Arc Flash Studies". This presentation is based on an article written by SSOE's Ed McConnell, PE, and Tom Nestor, PE, titled "How to Conduct Arc Flash Studies", which was published in POWERGRID International (February, 2014).
Arc flash studies are a critical means of identifying which areas of an electrical system pose the greatest threats. Couturier will share valuable insight on how to document an electrical system — emphasizing how to use photography and accurate plan drawings for data collection. The presentation will include an explanation of the importance of planning ahead, particularly when studying large, complex, electrical distribution systems. Throughout the presentation, Couturier will present scores of tips and things to consider that make data collection easier, safer, and more accurate.
In addition, the presentation will focus on the engineering analysis phase of the study, alerting the audience of the ways inaccurate data impacts electricians' safety and the level of personal protective equipment (PPE) required. Couturier will cite various situations in which arc flash values are different than what might be expected and emphasize the need for considering all possible scenarios.
The MMEA is Michigan's trade group for municipally owned electric utilities. The communities in Michigan that own and operate a municipal utility provide approximately 8% of the state's total electricity requirements. It provides its 40 member cities with a host of services including an annual conference, communication services, legislative services, legal assistance and educational seminars and training.
For additional information on the MMEA Conference, click here.
https://www.ssoe.com/wp-content/uploads/2015/10/150x150_SSOE_couturier-presenting-at-the-michigan-municipal-electric-association-fall-2015-conference.png
150
150
hitch
http://www.ssoe.com/wp-content/uploads/SSOE-1805-Reg-2.svg
hitch
2015-10-01 12:25:57
2018-07-11 15:14:24
Couturier of SSOE Group Presenting at the Michigan Municipal Electric Association (MMEA) Fall 2015 Conference