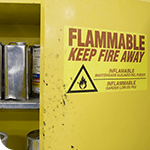 Chemical Processing Magazine Article: "Learn from the West Fertilizer Plant Explosion"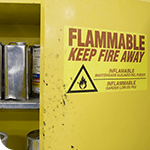 Third party assessments can provide crucial insights.
Peter Wilmarth, RA, an architect at SSOE Group with over 35 years of experience, offers his thoughts as to how those of us in the chemical industry can gain insight from the West Fertilizer plant explosion in his recent Chemical Processing Magazine publication. The tragic blast occurred in 2013 in West, Texas — killing 15 people and injuring over 160 — and elevated the issue of safety in relation to hazardous industrial processes.
To date, government agencies have yet to adopt all the needed codes designed to reduce industrial calamities. Although the mission of various federal regulatory agencies is to enforce safety, none have the capacity to administer a systematic safety plan addressing all aspects of an industrial operation. The resulting void has left many companies unsure of where to start to ensure safer processes.
The investigations that follow a major accident reveal that appropriate preventative measures by both companies and regulatory agencies can go a long way toward avoiding tragic accidents like the West Fertilizer explosion. "One promising approach," states Wilmarth, "is for the chemical industry to voluntarily embrace enhanced safety principles," which is referred to as Inherently Safer Technology (IST).
Trevor Kletz, OBE, FREng, FRSC, FIChemE (1922-2013) — an IST expert known as 'the father of process safety' — suggested a hierarchy of actions that consists of replacing dangerous chemicals with safer ones and simplifying processes (i.e., eliminating the hazards). This is a daunting task that can be best supported by experienced engineering firms who can help identify and correct inconsistency in safety measures while developing a fire and safety action plan in the design phase for built-in best practices.
To read the full article, click here.
https://www.ssoe.com/wp-content/uploads/2014/12/150x150_SSOE_chemical-processing-magazine-article_learn-from-the-west-fertilizer-plant-explosion.png
150
150
Katie Junga
http://www.ssoe.com/wp-content/uploads/SSOE-1805-Reg-2.svg
Katie Junga
2014-12-11 08:29:38
2018-07-12 14:09:28
Chemical Processing Magazine Article: "Learn from the West Fertilizer Plant Explosion"