SSOE Ranks Second in ENR's Top International Design Firm Rankings for Auto Assembly
Also ranks as top international provider to chemical and manufacturing markets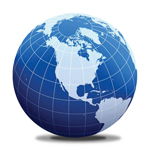 TOLEDO, Ohio, January 31, 2013 –SSOE Group (www.ssoe.com), a global engineering, procurement, and construction management (EPCM) firm, is proud to announce that it has been ranked second by Engineering News Record (ENR) in their 2012 Top International Design Firm Rankings survey results for Auto Assembly. The rankings were released in December and are based on revenue.
Over the last 10 years, SSOE has successfully performed design work for more than 50% of all automotive assembly plants built in the U.S. During the same period SSOE has expanded into nearly 30 locations across seven countries. As a result of their depth of experience and trusted relationships, SSOE has been able to help current and new clients establish or expand their operations internationally.
With nearly 65 years' experience in the automotive industry, SSOE has performed work internationally for many of the world's top automotive manufacturers including BMW, Chrysler, Daimler, Ford, General Motors, Honda, Hyundai, Kia, Nissan, Toyota, and Volkswagen among others.
"Being headquartered in the U.S. and having offices and experience across developing countries allows us to help our Western clients expand their operations in some of the world's fastest growing markets. We can offer them the solutions they are accustomed to as well as the local expertise needed for their project, allowing them to build first-class facilities anywhere in the world." said Craig Bowie, PE, SSOE's Sr. Vice President of International Operations.
SSOE also ranked 15th in Manufacturing and 20th in Chemical in ENR's international design firm rankings.
About SSOE Group
As a Top 10 Engineering / Architecture firm for the past 5 years, SSOE Group focuses on delivering Great Client Service to clients through a full range of project delivery solutions. They have been named a "Great Workplace" (Great Place to Work®) and one of the "Best AEC Firms to Work For" (Building Design + Construction).
With more than 20 offices around the world, SSOE is known for making its clients successful by saving them time, trouble, and money. Over the company's 65+ year history, it has earned a reputation for providing quality project solutions to semiconductor, automotive, food, chemical, glass, manufacturing, healthcare, power, and general building industries—with projects completed in 40 countries. Visit www.ssoe.com for additional information and career opportunities.
Media Contact:
Jenni Roder
(419) 469-1918
(419) 351-6480 cell
jroder@ssoe.com
You can follow any responses to this entry through the RSS feed. Both comments and pings are currently closed.
Tagged automotive-feature, chemical-feature, general-manufacturing-feature