Integration Quarterly Magazine Article: "Meeting the Ultimate Deadline"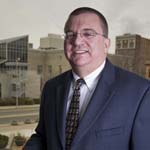 Mike Duffey, Director of Federal Programs at SSOE, is featured in an article on implementing design-build teams for military construction projects in Integration Quarterly's summer 2012 edition. Duffey describes some of the challenges even experienced projects teams encounter with federal programs. "Meeting the Ultimate Deadline" focuses on methods and best practices that can offer greater flexibility in order to beat project deadlines while staying within budget.
Click here to read this article.
You can follow any responses to this entry through the RSS feed. Both comments and pings are currently closed.
Tagged Design Feature, engineering-feature, Government Feature