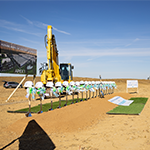 SSOE Group Celebrates Start of Construction for Ascend Elements' Apex 1 Greenfield EV Battery Materials Manufacturing Facility in Kentucky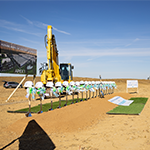 $1 Billion Investment to Produce Sustainable Lithium-Ion Cathode Active Material for Electric Vehicles
HOPKINSVILLE, Kentucky, November 7, 2022 – SSOE Group (www.ssoe.com), an internationally ranked architecture and engineering firm, recently attended the ceremonial groundbreaking for Ascend Elements' 500,000 SF greenfield facility in Southwest Kentucky, known as "Apex 1." The facility will reside on a 140-acre campus and will utilize the fast-growing start-up company's innovative Hydro-to-Cathode™ direct precursor synthesis process technology. SSOE, providing preliminary design services for the first-of-its-kind facility, is part of the design / build team with construction partners Turner and Kokosing, who also attended the groundbreaking.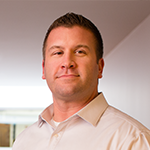 Enthusiastic about this initial construction milestone for the project, SSOE Business Leader Mathew Bierschbach, who is serving as project manager, commented, "It's always exciting to start seeing our design come to life with the first shovels in the ground. With clearing and grading permitting in place, the Turner / Kokosing team will be able to begin grading the 140-acre site this month while the SSOE team continues the detailed design of the process with Ascend Elements and a collection of trade partners brought to the project by Turner. This 'design-assist' involvement of the construction trades during design helps clients like Ascend save on both cost and schedule."
Bierschbach, along with Senior Vice President Doug Berner, PE, PMP, attended the October 20th groundbreaking on the firm's behalf, joining Ascend Elements executives, state and local officials, and Kentucky governor Andy Beshear.
Bierschbach continued, "We also want to take the opportunity to congratulate Ascend Elements on their award of DOE grant funding. These grants help make Apex 1 a reality and improve the supply of critical battery materials for the U.S. electric vehicle industry. We've enjoyed our partnership with the Ascend Elements team, which first began with SSOE's design and construction of their brownfield recycling facility in Covington, Georgia, and we look forward to seeing this project operational by the end of 2023."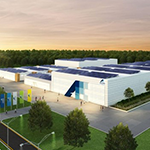 Heralded as the single-largest battery manufacturing investment in the state of Kentucky and largest facility of its kind in the U.S., Apex 1 received two federal grants from the U.S. Department of Energy's Bipartisan Infrastructure Law Battery Materials Processing and Battery Manufacturing Initiative, totaling $480 million. The lion's share of this award, over $310 million, is reserved for the construction of the Hopkinsville, Kentucky facility. Once completed, Apex 1 will produce enough material annually to power over 250,000 electric vehicles and generate approximately $4.4 billion in total economic impact during its construction phase and in the first 10 years of operation. Even better, it's expected to create over 400 full-time jobs in Christian County.
Closing the Battery Manufacturing Supply Chain Loop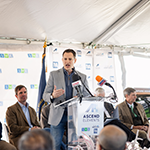 At the groundbreaking ceremony, Michael O'Kronley, CEO of Ascend Elements, shared, "We've begun building something that doesn't exist anywhere in the United States—a domestic source of sustainable lithium-ion cathode material for EV batteries … our future energy independence and national security depend on it."
The company's patented Hydro-to-Cathode™ solution completes the supply chain loop by establishing a clean and sustainable supply chain using recycled feedstock that reduces reliance on mining. Features of the Apex 1 facility include on-site chemical recycling capabilities and a wastewater treatment plant.
SSOE, a leader in the battery / EV market currently boasting more than 18 million SF of battery plant design experience that extends throughout the battery lifecycle, is designing the facility from the ground up—distributing the local utilities throughout the site, a rail yard for the receipt of raw materials, personnel spaces, warehousing / logistics,  and process-intensive production halls required to make these valuable components to the battery market ship out the door.
About Ascend Elements
Based in Westborough, Massachusetts, Ascend Elements is the leading provider of sustainable, closed-loop battery material solutions. From EV battery recycling to commercial-scale production of lithium-ion battery precursor and cathode active materials, the company is revolutionizing the production of sustainable lithium-ion battery materials. Its Hydro-to-Cathode™ direct precursor synthesis technology produces new cathode-active materials (CAM) from spent lithium-ion cells more efficiently than traditional methods, resulting in reduced cost, improved performance, and lowered GHG emissions. With fewer batteries going to landfill and a cleaner manufacturing process, Ascend Elements is taking the lithium-ion battery industry to a higher level of sustainability.
https://www.ssoe.com/wp-content/uploads/ssoe_ascend-elements-groundbreaking_150x150.png
150
150
Katie Junga
http://www.ssoe.com/wp-content/uploads/SSOE-1805-Reg-2.svg
Katie Junga
2022-11-07 10:00:16
2022-11-07 10:15:28
SSOE Group Celebrates Start of Construction for Ascend Elements' Apex 1 Greenfield EV Battery Materials Manufacturing Facility in Kentucky