Business Without Borders
The Global Economy:
The More Things Change, The More Things Change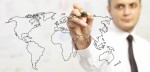 Challenging. Competitive. Rich with opportunities.
From where we sit as a global provider of EPCM services, those words sum up the world's current economic landscape. Our management team, like yours, studies information on economic trends and their affect on the production of goods and provision of services worldwide. Our expansion plans are all about being wherever our clients want to be.
READ MORE
---
Making The Right Moves:
Can Your Next Project be a Competitive Advantage?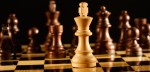 Whether our clients decide to further expand within their home country or break new ground across the globe, increasingly the projects have tight schedules. The most obvious reason is the faster the products can be manufactured, the sooner they can generate revenue. Once the decision is made to develop the facility, time becomes a key factor. As the completion date draws near, every week is measured by production gained or lost. If the facility is to be developed in an unfamiliar location, working with a company that lacks global experience invites delays and missteps.
READ MORE
---
Getting It Right From The Start:
Site Selection Far from Home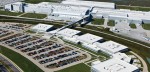 "It's a small world after all" is proving more and more true – except when
selecting a site for a new location
across the globe. When a company is faced with finding a site for a new facility thousands of miles and several cultures removed from "home," the distance factor can seem insurmountable. SSOE's site selection services neutralize the difficulties this challenge poses.
READ MORE
You can follow any responses to this entry through the RSS feed. Both comments and pings are currently closed.